She was once the sterling example of women breaking the proverbial glass ceiling in corporate India, especially since her appointment as managing director and chief executive officer of ICICI Bank – India's largest private-sector lender – in 2009.
Currently, however, Chanda Kochhar, her husband Deepak and other members of the family – including her brother-in-law Rajiv Kochhar – stand accused of "helping" the beleaguered Videocon group despite it being in dire financial straits.
Now, ICICI Bank has, since the allegations against the Kochhars and Videocon-owner Venugopal Dhoot surfaced, given Chanda a vote of confidence and labelled the accusations "malicious and unfounded rumours."
However, several government agencies, including the Central Bureau of Investigation (CBI) and the Income Tax (I-T) Department, are hot on the heels of the Kochhars and Dhoot over what could turn out to be a fresh embarrassment for Prime Minister Narendra Modi after the Nirav Modi scandal involving the state-owned Punjab National Bank.
Allegations against Chanda Kochhar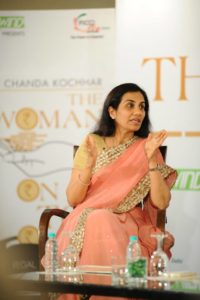 An investigative report alleged in late March that Chanda Kochhar and members of her family may have gained from a Rs 3,250-crore loan that ICICI Bank under Kochhar sanctioned to the Videocon group of companies in 2012. Videocon failed to pay back around Rs 2,810 crore from that loan, and this was declared a non-performing asset (NPA) in 2017.
The Reserve Bank of India (RBI) – the country's central bank – defined an NPA in a 2015 Master Circular as "credit in respect of which interest and/or instalment of principal has remained 'past due' for a specific period of time." That period of time has been two quarters – six months – since 1995.
The government agencies are currently investigating several allegations levelled against the Kochhar family members and Dhoot. Chanda Kochhar herself is accused of not disclosing conflict of interest when the Videocon group received the Rs 3,250-crore loan in 2012.
What has made matters even murkier is something that happened a few years even before this hefty loan. Reports have said Deepak and Dhoot set up a company in 2008, and this company received a loan from a Videocon subsidiary. Dhoot resigned from the company within a month, transferring all his shares to Deepak.
ICICI Bank stands by Chanda Kochhar
ICICI Bank, however, has not exactly thrown Kochhar under the bus, despite repeated demands from many corners since the allegations surfaced urging the lender to make her step down.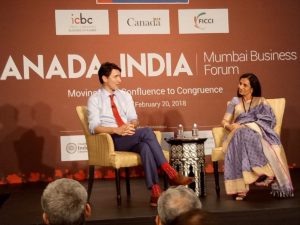 The bank, in a March 28 statement, seemed to negate the allegations and absolve Kochhar of any wrongdoing. It said: "In 2012, a consortium of over 20 banks and financial institutions sanctioned facilities to the Videocon group (Videocon Industries Ltd and 12 of its subsidiaries/ associates as co-obligors) for a debt consolidation programme and for the group's oil and gas capital expenditure programme aggregating approximately Rs. 40,000 crore."
The bank then claimed: "ICICI Bank's current exposure to the Videocon group is part of this syndicated consortium arrangement. ICICI Bank was not the lead bank for this consortium and the Bank only sanctioned its share of facilities aggregating approximately Rs 3,250 crore which was less than 10 percent of the total consortium facility in April 2012."
The lender also said: "ICICI Bank's share of the banking sector's exposure to the Videocon group was less than 10 percent while around 90 percent of the loans were sanctioned by other banks and financial institutions."
It concluded, after listing out its findings in the statement, that "there is no question of any quid pro quo/nepotism/conflict of interest" that the reports said was there. "The board has full confidence and reposes full faith in the bank's MD and CEO Chanda Kochhar," it concluded.
Under the scanner
Several government agencies are currently probing the allegations that have surfaced, and are surging ahead despite ICICI Bank's vote of confidence in Kochhar. In fact, a lookout notice has also been issued against Dhoot and members of the Kochhar family whose names have come up in connection with the allegations, effectively preventing them from leaving the country.
And not without reason. After all, the likes of scam-accused jeweler Nirav Modi and the former "King of Good Times" Vijay Mallya fled the country before they could be taken into custody and face the consequences of their actions.
The authorities' decision to issue the lookout notice after the CBI registered a preliminary inquiry against Dhoot and Deepak Kochhar seemed to have been with reason, because it managed to net them Rajiv Kochhar on Thursday, April 5. He was apprehended from the Mumbai airport while trying to get on board a flight bound for a South East Asian country.
Rajiv was subsequently questioned by the CBI for five days. Dhoot and Deepak Kochhar are expected to be next, but the exact date is not known.
Who is Chanda Kochhar?
Born in Jodhpur and brought up in Jaipur, both in Rajasthan, Chanda Kochhar was educated at St Angela Sophia School in the Pink City before she moved to Mumbai for higher studies.
An archived page from the ICICI Bank official website said of her: "Kochhar joined Jai Hind College for a Bachelors Degree in Arts. After graduating from Jai Hind College in 1982, Kochhar completed her MBA and Cost Accountancy."
It added: "She did her Masters in Management Studies from the Jamnalal Bajaj Institute of Management Studies, Mumbai. She topped her batch and received the Wockhardt Gold Medal for Excellence in Management Studies. In Cost Accountancy she received the JN Bose Gold Medal for highest marks in that year."
The current page about her on the bank's official website says: "Kochhar began her career with the erstwhile ICICI Limited in 1984 and was elevated to the Board of Directors of ICICI Bank in 2001. She was instrumental in establishing ICICI Bank during the 1990s. She subsequently went on to head the infrastructure finance and corporate banking business at the Bank."
It adds: "In 2000, she took on the challenge of building the nascent retail business, focusing on technology, innovation, process re-engineering and scaling up of distribution and taking the bank to a leadership position in this business. During 2006-07, she led the bank's corporate and international banking businesses during a period of heightened activity and global expansion by Indian companies."
It also says: "From 2007 to 2009, she was the joint managing director & chief financial officer of the bank. This was a critical period which saw rapid change in the global financial landscape. She was elevated as the managing director & CEO of ICICI Bank in 2009 and since then has been responsible for the bank's diverse operations in India and overseas."
Kochhar is also part of the India-Japan Business Leaders Forum, the US-India CEO Forum and the Board of Trade. Kochhar, who was awarded the Padma Bhushan in 2011, is also the deputy chairman of the Indian Banks Association (IBA), according to the ICICI Bank official website. However, an official document on the IBA official website lists her as a member of the Managing Committee of the association.