Along with a few others, healthcare workers — particularly doctors and nurses — remain on the frontline fighting COVID-19. "An alarming failure" in the global supply of protective clothing and new coronavirus tests – together with "unprecedented" overwork linked to global staff shortages – have highlighted how vulnerable they are, the World Health Organization (WHO) has pointed out. Sadly, many of them get infected and some even die in the process.
At this point, Person Matters has thought of compiling the names and contributions of as many Covid-19 warriors as possible who lost their lives in service of humanity. This post is just a humble gesture to salute their selfless efforts to protect us from the pandemic, even at the cost of their lives.
Dr Shatrughan Panjwani, India (April 9)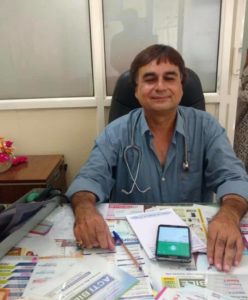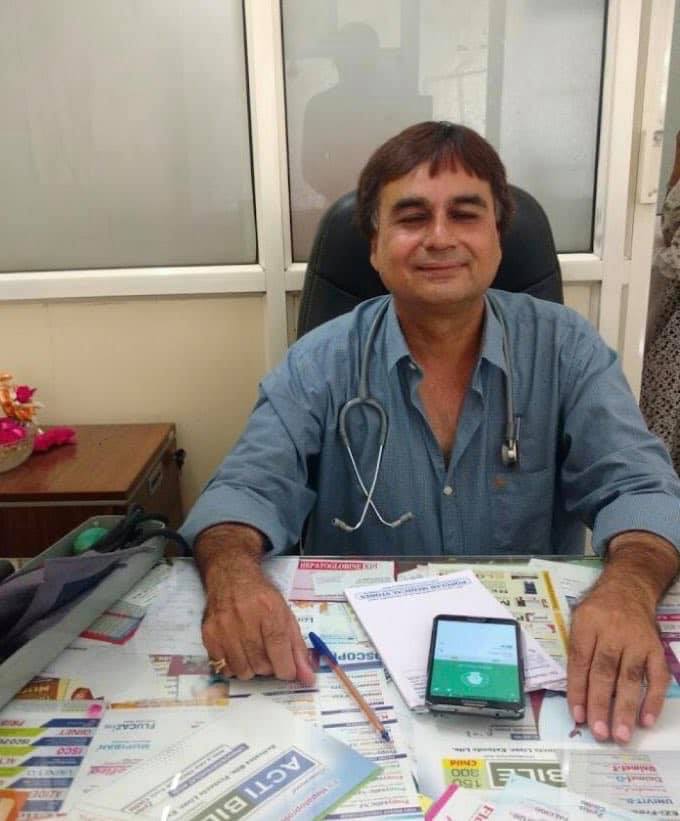 India lost its first frontline warrior on April 9 when Dr Shatrughan Panjwani succumbed to the deadly coronavirus in Indore, days after contracting the disease.
Dr Shatrughan Panjwani, who was a family physician and lived in Rupram Nagar of Indore, had tested positive a few days ago, and passed away on Thursday, said Chief Medical and Health Officer Dr Pravin Jadiya.
Initially, the deceased doctor was admitted to Gokuldas Hospital, but was later shifted to CHL Apollo Hospital in Indore. Then, he was moved to the Aurobindo Hospital where he breathed his last at 4am on April 9 morning.
News18
Jitendra Kumar Rathod, United Kingdom (April 6)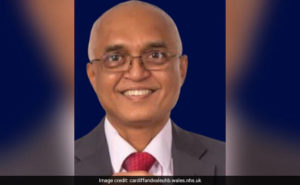 An Indian-origin cardiac surgeon who had tested positive for the novel coronavirus has died at a hospital in Cardiff in the UK, where a number of medics have lost their lives on the frontlines of the COVID-19 pandemic.
Jitendra Kumar Rathod, associate specialist in cardio-thoracic surgery at the University Hospital of Wales (UHW), was described as an "incredibly dedicated surgeon" by his National Health Service (NHS) workplace.
Cardiff and Vale University Health Board posted a tribute to the medic, who had studied for his medical degree in India, and said the 58-year-old "Jitu" will be missed greatly after he passed away on Monday.
"Jitu had worked in the Department of Cardio-thoracic Surgery since the mid-1990s and came back to UHW in 2006 after a brief stint abroad," the board said.
"He was an incredibly dedicated surgeon who cared deeply for his patients. He was well-liked and greatly respected by one and all. He was a very compassionate and a wonderful human being," the tribute read.
The Board added that his commitment to the hospital's special facility had been "exemplary".
Rathod is survived by his wife and two sons.
The number of people dying of coronavirus in the UK rose on Monday to 5,373, most likely including many of Indian origin from the 1.5 million strong Indian community. The NHS does not disclose the ethnicity of the dead.
Source: NDTV
Beena George, Ireland (April 5)
The first nurse in Ireland to tragically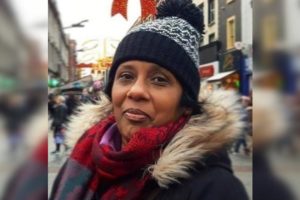 lose her life to coronavirus has been named as Beena George – a heroic frontline worker who contracted the COVID-19 bug while also suffering from cancer.
The 58-year-old had worked as a nurse for ten years at Our Lady of Lourdes Hospital in Drogheda and sadly died from the horrible virus on Sunday morning.
It is believed Beena contracted the virus in March when she first had pneumonia while undergoing treatment for stage-4 cancer.
She was immediately admitted to Drogheda hospital last month to battle the pneumonia which she fought for 17 days and was tested for coronavirus which came back negative.
She recovered from the pneumonia and was discharged but after spending two days at home, she developed a fever and shortness of breath and was admitted to the hospital again.
Following another test, Beena tested positive for the killer bug with the hospital informing her husband by call to not come to the hospital and to stay in quarantine.
Her husband, George, took to Facebook to break the tragic news that he had lost his wife to the cruel virus. The couple hail from the Kottayam district of Kerala.
Dublin Live
Dr Li Wenliang, the Wuhan whistleblower, (Feb 7, 2020)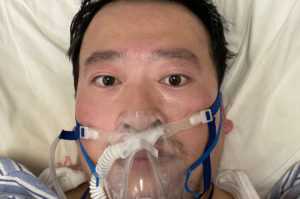 Dr. Li Wenliang, 34, a Chinese physician recognized as the whistleblower in Wuhan, died on February 7, 2020, shortly after an interview from his hospital bed. The death of a Chinese doctor who tried to warn about the coronavirus outbreak had sparked widespread public anger and grief in China.
Li Wenliang died after contracting the virus while treating patients in Wuhan. Last December he had sent a message to fellow medics warning of a virus he thought looked like Sars – another deadly coronavirus.
But he was told by police to "stop making false comments" and was investigated for "spreading rumours".
"I don't think he was rumour-mongering. Hasn't this turned into reality now?" his father, Li Shuying, told the BBC. "My son was wonderful."
According to Chinese site Pear Video, Dr Li's wife is due to give in June.
BBC
Covid-19 claims Filipino oncologist Dr. Dennis Ramon Tudtud's life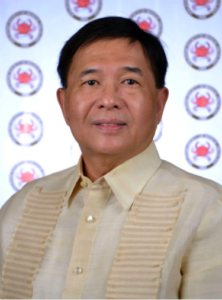 The coronavirus disease (Covid-19) claimed the life of a Cebuano oncologist Dr. Dennis Ramon Tudtud in the Philippines.
Dennis Thomas Tudtud confirmed the death of his father through a Facebook post early morning on Tuesday, March 31, 2020.
Dr. Tudtud's death came days after his wife, Dr. Helen Tudtud, also succumbed to the disease. Dr. Helen was a pathologist of Vicente Sotto Memorial Medical Center.
"Our Daddy Dennis has joined Mommy Helen. My sister and I are in deep sorrow that God had to take both of them but I take comfort that they are happy together in their journey to paradise," Dennis Thomas wrote.
Grief-stricken Dennis Thomas, whose birthday is today, asked those who were touched by his parent to remember and pray for them.
"My sister and I may never understand why God had to take them both. There are so many questions with no answers. We have a flood of tears. I also ask for your prayers of strength and of acceptance. Daddy and Mommy, please watch over us from heaven," he said.
Dennis Thomas also asked for prayers for the patients who continue to fight for their lives against COVID-19.
"Today is my birthday. It pains me that both my parents are no longer here. I cannot bring them back to life but I can celebrate their lives," Dennis Thomas said.
"Please remember my parents, Doctor Dennis Ramon Momongan Tudtud and Doctor Helen Evangelista Tudtud. Please include them in your prayers as they journey together to heaven. Please also pray for those who are still fighting this battle. My parents may have lost but the Lord won two angels," he added.
In a previous post when Dr. Helen died, Dennis Thomas said they still do not know how their parents contracted COVID-19 when thy did not have any recent foreign travels.
He also described Dr. Dennis as a passionate oncologist who always put his patients first.
"My parents touched many lives and were always at the forefront of helping other people," Dennis Thomas said.
Dennis Thomas said his father was selfless both for them, as a family man, and as a doctor for his patients.
Source: Cebu Daily News
Dr Habib Zaidi reportedly first doctor to be killed by coronavirus in UK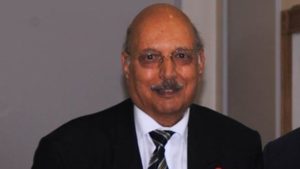 Dr Habib Zaidi, a family GP, is thought to be the first doctor in the UK to have been killed by coronavirus on March 25. The 76-year-old, from Leigh-on-Sea, Essex, died in intensive care just 24 hours after being taken ill.
His daughter Dr Sarah Zaidi, also a GP, said the knowledge that coronavirus had taken him was "too much to bear."
She added: "It is reflective of his sacrifice. He had a vocational attitude to service."
Dr Zaidi had been self isolating at home and had not seen patients for a week before he died.
He and his wife, Dr Talat Zaidi, 70, were both managing partners of Eastwood Group Practice and had served three generations of families in the area for nearly 50 years.
Their daughter added: "We can't mourn in the normal way. We can't have a normal funeral. He left a gaping hole in our hearts, but a loss that is also felt within the community that he devoted almost his entire life to. We are praying for the safety of everyone right now."
The Telegraph
'Living legend' doctor Alfa Saadu dies from Covid-19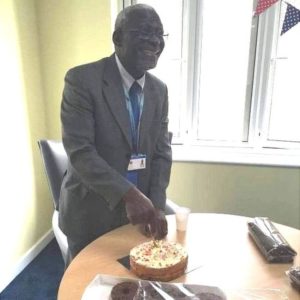 A British doctor who dedicated nearly 40 years to saving others died on March 31 after contracting coronavirus.
Dr Alfa Saadu, 68, died on Tuesday afternoon at the Whittington Hospital in north London.
The doctor had been a medical director at the Princess Alexandra Hospital in Essex and Ealing NHS Trust and worked at many hospitals in the capital.
Tributes have been paid to Dr Saadu, including from the former president of the Nigerian Senate.
Two weeks ago Dr Saadu started to show symptoms of coronavirus and immediately self-isolated.
His son Dani Saadu said the family suggested he should go to hospital, but his father insisted he "did not want to take up a hospital bed because others would need it".
Mr Saadu added: "He was a very passionate man, who cared about saving people.
"As soon as you spoke to him about medicine or what was happening with the NHS his eyes would light up – he was very passionate.
"He was working part-time as a locum as he just could not fully retire. He just loved medicine so much.
"He worked for the NHS for nearly 40 years in different hospitals across London and he loved to lecture people in the world of medicine, he did so in the UK and Africa."
Despite retiring in 2017, Dr Saadu continued to work part-time at the Queen Victoria Memorial Hospital in Welwyn, Hertfordshire.
During his career he also worked as medical director of the Ealing Hospital NHS Trust and was appointed interim medical director when the trust merged to become the London North West University NHS Trust in 2014.
The Princess Alexandra Hospital, where Dr Saadu worked as a medical director until he left in December 2017, also paid tribute: "Our condolences to you and your family. Our thoughts are with you all."
Mr Saadu warned people to take the government's advice seriously as the numbers of confirmed coronavirus cases and deaths continued to rise across the UK.
"I remember a few weeks ago when Boris Johnson said 'be prepared to lose loved ones'," he said.
"I got really angry and remember thinking, 'why is he saying this? It is not the kind of thing you say on TV'.
"Now I understand what he means. People need to take this virus seriously. I have seen it first-hand – this virus kills people."
Dr Charles Cayley who worked with Dr Saadu at London North West University NHS Trust, described his colleague as a "pleasure to work with".
"His appointment as medical director at Ealing was a landmark moment in improving the number of ethnic minority staff appointed to senior positions in the NHS. We will miss him greatly."
Dr Saadu is the fourth NHS professional to die from coronavirus in a week after the deaths of Dr Habib Zaidi in Southend, Dr Adil El Tayar in west London and Dr Amged El-Hawrani in Leicester.
Former Nigerian Senate president Dr Abubakar Bukola Saraki posted his condolences on Twitter.
Dr Saraki said Dr Saadu had been a chairman of the Kwara State Association, a community leader and traditional office holder as Galadima of Pategi.
BBC News
Malayali nurse in Italy dies of suspected Covid-19 infection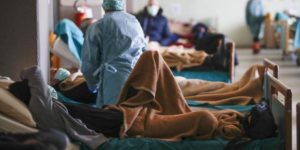 As Italy continues to witness a gradual surge in the number of Covid-19 deaths, a Malayali male nurse died in Milan with suspected symptoms of the disease. The cause of death is yet to be ascertained. The deceased was Mathew MK alias Joji, 57, who hailed from Kadamanchira near Changanassery.
Joji had been working as a nurse in Milan for the past 20 years. Mathew died on Wednesday afternoon.
"Joji had contacted his sister here on Tuesday night and said he was suffering from fever. However, by 3pm on Wednesday, we received a call informing us of his demise," said M K Joseph, Mathew's brother.
Mathew's younger son was in Milan for a few days in connection with his studies, and he informed his relatives about the death. Mathew had come to his house in Changanassery in August last year, following the death of his mother. His wife Jessamma had died two years ago. He is survived by his children Appu and Amal.
The New Indian Express
Indonesian doctor Bambang Sutrisna dies of Covid-19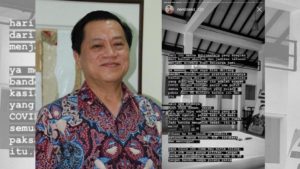 The death of a senior Indonesian doctor to COVID-19 has sparked further calls for Indonesian citizens to heed protocols for isolation and stay at home amid the outbreak, following a series of viral posts from his daughter detailing his final days.
The doctor, Bambang Sutrisna, died of COVID-19 at Persahabatan General Hospital in East Jakarta on March 23. His death has been confirmed by the University of Indonesia (UI), where he is a professor, and the Indonesian Doctor's Association (IDI).
Bambang's daughter, Leonita Triwachyuni, took to Instagram yesterday to share how her father got infected with the viral disease. In a series of Instagram stories, Leonita began by telling that the doctor handled a patient suspected of COVID-19.
"My father can be stubborn, [we] told him not to practice but he said he felt sorry for the patient who came from afar. Turns out that the said patient was a suspected COVID-19 patient, whose x-ray showed that their lungs were entirely white. That patient insisted on going home from a Bintaro hospital because of this and that," Leonita wrote.
After meeting the patient, Bambang began complaining of a fever and difficulty breathing — two known COVID-19 symptoms. He was then brought to the hospital by his family and as his condition worsened, Leonita said that Bambang remained in touch with his family through phone calls from the isolation room.
"I wrote this to ask for help, to those who have the choice, please don't be stubborn and #StayAtHome, while for those who are [being treated at hospitals], please don't be stubborn to the point of insisting on going home," Leonita pleaded to her followers.
"Angry? Of course I'm angry because there are egoistic people like you who didn't want to obey [the rules] and bring [the] disease to our family," she added.
Leonita expressed hope that what happened to her father could be a lesson for others to obey the government's advice of staying at home, as part of an effort to break the chain of the coronavirus spread in Indonesia.
Following Bambang's death, another senior doctor who's a professor at Gajah Mada University (UGM) in Yogyakarta, Iwan Dwiprahasto, also died of COVID-19. As of March 24, IDI confirmed that at least eight doctors have died of the viral disease.
Coconuts Jakarta
Ahmed al-Lawah first Egyptian doctor claimed by Covid-19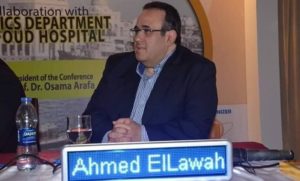 Dr Ahmed al-Lawah died of coronavirus (COVID-19) on March 30, according to Egypt's ministry of Health.
Lawah, 57, is considered to be first Egyptian doctor who died of COVID-19 infection, according to the ministry. Spokesperson Khaled Megahed said in statement that Lawah's health condition was relatively stable; however, he witnessed sudden deterioration on March 29.
On March 28, The Egyptian Veterinarian Syndicate announced that veterinarian Mohamed Negm passed away in Saudi Arabia because of COVID-19 infection after he had entered the intensive care unit (ICU).
The Egyptian Veterinarian Syndicate announced the news saying he graduated from Zagazig University in 2012. Negm was the third Egyptian expat to die of COVID-19 abroad as two men passed away in Italy earlier this month.
Egypt Today
Dr. Usama Riaz, Pakistan (March 20, 2020)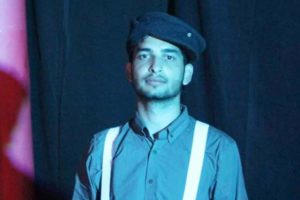 Dr. Usama Riaz is being hailed as a hero In Pakistan for courageously putting his life on the line to treat patients with COVID-19. Even though the 26-year-old doctor didn't have adequate protective gear, he kept fighting for his patients until he eventually lost his life to the disease.
He's a hero in Pakistan but the world should know his name.
Riaz was part of a ten-person team screening pilgrims who recently returned to Pakistan from Iraq and Iran. He later treated these patients at isolation centers in Gilit, in Pakistan-administered Kashmir.
On March 20, after treating his patients, Riaz went to bed but couldn't get up in the morning. He was rushed to a military hospital for a CT scan but the equipment didn't work. He was put on a ventilator and died two days later.
"It is with extreme sadness that the Gilgit-Baltistan health department confirms that Usama Riaz who played a key role in the war against coronavirus has passed away," the Gilgit Baltistan government tweeted on Monday.
"Usama proved himself the real hero by sacrificing his life to save others," Gilgit Baltistan Information Minister Shams Mir said. Riaz will be declared a national hero.
It's believed that Riaz contracted the coronavirus because he didn't have access to proper protective equipment. Other doctors in Pakistan have also contracted the disease for the same reason.
Even though Riaz knew he was in danger of catching the virus, it didn't stop him from working to save the lives of his patients.
Upworthy
Dr. Doug Bass, New York City (March 28)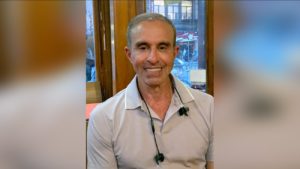 As the coronavirus bore down on New York, Dr. Doug Bass' family begged him to work from home. He refused, pointing to his patients at Phoenix House, a drug and alcohol treatment center where he served as medical director.
"He said he was on the front lines and they needed him," his brother, Jonathan Bass, told The Associated Press. "Too many people relied on him."
Bass, 64, died suddenly last month after suffering symptoms commonly caused by coronavirus, including coughing, a fever and severe stomach cramping. That made him possibly the first physician still treating patients in New York City to die from the disease caused by the coronavirus.
Except he wasn't counted.
It happened so quickly he was never tested for COVID-19, but his brother believes he was among the hundreds of undiagnosed cases that, for weeks, have been excluded from the official coronavirus death toll.
Mayor Bill de Blasio said Wednesday the city would begin counting victims like Bass who weren't tested, including those dying at home whose symptoms fit certain parameters.
"It's just horrendous. The numbers speak for themselves. This used to be a very, very rare thing in New York City and suddenly it's jumped up. The only thing that's changed is COVID- 19," de Blasio told reporters.
A year ago, the New York City Fire Department was receiving an average of 64 calls for cardiac arrest per day, generally with no more than half of those patients dying, FDNY spokesman James Long said. "Now, in this pandemic, we are seeing more than 300 cardiac arrest calls each day, with well over 200 people dying each day," Long wrote in an email.
Casualties have been undercounted worldwide, experts say, due not only to limits in testing but the different ways nations count the dead – not to mention deliberate underreporting by some governments.
The Centers for Disease Control and Prevention recently issued new guidance saying it is acceptable to count undiagnosed COVID-19 cases as "probable" or "presumed" coronavirus deaths under circumstances that are "compelling within a reasonable degree of certainty."
New York Gov. Andrew Cuomo on Tuesday said he was also interested in trying to find a way to account for people who die at home without being tested.
For most people, the coronavirus causes mild or moderate symptoms, such as fever and cough. But for others, especially older adults and people with health problems, it can cause pneumonia.
Bass, the New York City doctor, believed he had been getting better in the days before his death and continued working for Phoenix House, which provides residential and outpatient treatment at multiple locations in New York City and Long Island.
He had a weakened immune system, his brother said, but "nothing life-threatening and nothing terminal." He collapsed in the elevator of his building in Manhattan's East Village neighborhood after calling for an ambulance because he could not breathe. Officials at Mount Sinai Beth Israel, the hospital where Bass was taken, declined to comment on his death.
Ann-Marie Foster, the president and chief executive officer of Phoenix House, said her organization had at least two patients who had tested positive for coronavirus, but added it was not clear whether Bass had dealings with them. She said she received an email from Bass at 6:27 p.m. on March 27, the evening before his death. "We've lost a gem," she said.
Associated Press
Dr Leo Dela Cruz, New Jersey (April 8, 2020)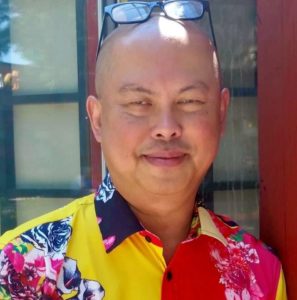 A CarePoint Health physician who worked at Christ Hospital has died from complications of the coronavirus, hospital officials said.
Dr Leo Dela Cruz died at Holy Name Hospital on April 8 morning, CarePoint Health spokesman Eric Bloom said.
"It is with a great deal of sadness and heavy heart that we share with you the news of the passing of our beloved attending physician, Dr. Leo DeLaCruz," Dr. Tucker Woods and Marie Duffy said in a statement.
"Once you met Dr. Dela Cruz, you would never forget him because of his kind, gentle and fun personality," the statement continued. "He was a good person, a sweet man that was loved by everyone in the hospital.
"He was a great psychiatrist for the patients in our community and also a great friend and adviser for our own staff. If anyone was going through a rough period, he was there to help."
Bloom said Dela Cruz did not treat coronavirus patients before he fell ill.
In tributes on social media, friends and colleagues said Dela Cruz earned a "top doctor" award three years in a row.
"He is one of the best friend you could ever have with gentle soul full of life and love to everyone," One friend said. "Voted as one of the best doctors in New Jersey three years in a row!"
The Jersey Journal
Dr Anton Sebastianpillai, London (April 4, 2020)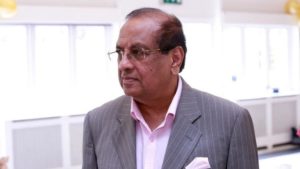 Dr Sebastianpillai died four days after being admitted to the south west London hospital where he had worked.
The consultant geriatrician, who qualified as a doctor in Sri Lanka in 1967, finished his last shift on March 20.
A spokeswoman for Kingston Hospital NHS Foundation Trust said: "It is with great sadness that I confirm the death of a consultant geriatrician who was part of the team at Kingston Hospital.
"Dr Anton Sebastianpillai died on Saturday having been cared for in the hospital's intensive care unit since March 31. We would like to extend our sincere condolences to his family."
Dr Sebastianpillai trained at the Peradeniya Medical School in Sri Lanka and qualified in 1967.
In an obituary notice, he was referred to as a "distinguished alumnus".
The Telegraph
Nurse Liz Glanister, United Kingdom (April 3)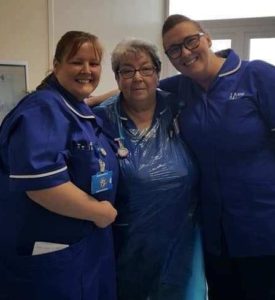 Grandmother Liz Glanister (centre), a nurse at Aintree University Hospital in Liverpool, died after testing positive for coronavirus.
Dianne Brown, chief nurse at the Liverpool University Hospitals NHS Foundation Trust, confirmed her death "with great sadness."
She added: "All our thoughts are with Liz's family at this time and we offer them our sincere condolences. Liz will be sadly missed by all those who knew and worked with her."
The Telegraph
Healthcare worker Glen Corbin, UK (April 4)
Colleagues have paid tribute to Glen Corbin, a healthcare worker who came out of retirement to help with the coronavirus pandemic.
Corbin worked at Park Royal Centre for Mental Health for many years, joining shortly after it opened in 1995.
Although he had retired, he had recently returned to work in both acute and rehabilitation services.
Claire Murdoch, head of Central and North West London NHS Foundation Trust, described Mr Corbin as part of the "backbone" of the team.
"He was the 'go to' person who knew everything about the ward and how to get things done," she said.
"Glen was a much-loved colleague and will be sorely missed. "Our condolences to his family, friends and loved ones at this sad and difficult time."
The Telegraph
Nurse John Alagos, United Kingdom (April 4)
John Alagos, 23, is the youngest nurse known to have succumbed to coronavirus.
He collapsed and died at home after an exhausting 12-hour shift treating Covid-19 patients at Watford General Hospital.
His mother, Gina Gustilo, 50, claimed he had fallen ill at work but was not allowed to go home because his ward was so short-staffed.
She also said her son had not been wearing the right protective clothing at work.
Alagos returned home from a night shift on April 3, saying he had been suffering with a headache and high temperature throughout the night.
Mrs Gustilo told the Mail on Sunday: "I asked 'Why didn't you come home?' He said he had asked other staff but they said they were short of staff and they did not let him go. "I said, 'OK, take some paracetamol.' After a few minutes, I found him turning blue in his bed."
Watford General Hospital said in a statement: "Our staff are fully briefed on the symptoms of Covid-19 and we would never expect anyone to remain at work if they were showing these symptoms or indeed were unwell in any way.
"We have always kept our staff updated on the latest PPE guidance to make sure they have the right level of protection." A spokeswoman added: "John was very popular and will be missed greatly."
The Telegraph
Dr. Jean-Jacques Razafindranazy, France (March 21, 2020)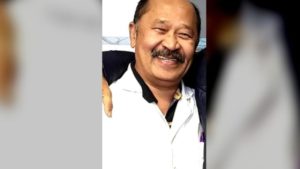 Dr. Jean-Jacques Razafindranazy, 67, a retired Emergency Ward physician at Compiègne hospital in France, was the first doctor to die from COVID-19 on March 21, 2020.
At the end of February, the 67 year-old retired doctor Razafindranazy, came back to the emergency ward of Compiègne hospital, 84 kilometres north of Paris, to give his colleagues a hand.
L'Oise department was the epicentre of the coronvirus outbreak in France. The first patient, a 60 year-old teacher, was first hospitalised there.
The man, who suffered from respiratory problems, and tested positive for the coronavirus, later died after being transferrred to a hospital in Paris.
According to France Info, Dr Razafindranazy was hospitalised himself on 4 March in Lille, where he tested positive for Covid-19.
His health deteriorated quickly 10 days later. He died on Saturday 21 March, without being able to say good bye to his family.
Doctors told his daughter that medication was having no effect at all and that it was "an extremely serious case, out of the ordinary."
According to a France Info journalist at the scene, one hundred or so staff members at Compiègne hospital turned out to pay their respects, in front of the hospital on Monday.
One doctor expressed his wish that this kind of sacrifice would make people understand how important it is to respect the confinement measures in place.
"I send my warmest thoughts to your wife and children," he said addressing the group, "my support also goes out to the teams of hospital workers, in particular, those in emergency wards."
"You will always be in our hearts and minds. Rest in peace."
RFI
Dr. Jean-Marie Boegle, France, (March 22, 2020)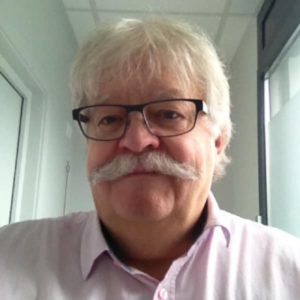 Dr Jean-Marie Boegle, a gynocologist who worked in Mulhouse, died on March 22 from coronavirus.
France 3 Television reported that Dr Boegle had gone to his holiday home near Dijon (Côte d'Or) in the Burgundy region of France two weeks ago, to get some rest.
Tired, and suffering from other health issues, he decided to get tested for coronavirus. He tested negative the first time, however, a week later, he tested positive for Covid-19. He went in to a coma and died on Sunday.
On March 23, several colleagues wrote messages showing their appreciation for Boegle.
Gynecologist Bernard Servent, a retired gynecologist at the Diaconat clinic in Mulhouse, expressed his regret at losing his former colleague.
"He was friendly, joyful, funny and very easy to like," remembers Servent.
Boegle had opened his own clinic, but continued to help with births at the Diaconant-Fonderie Clinic, where he was working until March 12th.
Women who had given birth with Boegle's help also flooded social media with messages and condolences for the family.
"He was a wonderful person, appreciated by his patients and colleagues alike. My thoughts and prayers go out to his wife and children," wrote patient Sonia on Facebook.
RFI
Dr. Hanifullah Hanif, Afghanistan (April 6, 2020)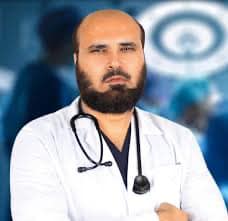 Dr. Hanifullah Hanif, an Internal Medicine physician at the Amiri Medical Complex in Kabul, Afghanistan became the first health care professional in the country to die from COVID19 in April 6, 2020.
"With deep regrets, we declare the death of Dr. Hanifullah Hanif, specialist physician internal medicine at the Amiri Medical Complex due to the Coronavirus," the private Amiri hospital said in a statement.
Former President Hamid Karzai expressed his deep sympathies over his death. "With regrets, I learned that Dr. Hanifullah Hanif one of our experienced and intelligent cadres passed away," Karzai said in a message.
He said that late Hanif was bravely serving at the front line of fight against the coronavirus and lost his life in this way.
Karzai called Hanif's death a tragedy, wishing paradise for him and patience for his family and colleagues.
The Kabul Times
Areema Nasreen, United Kingdom (April 3)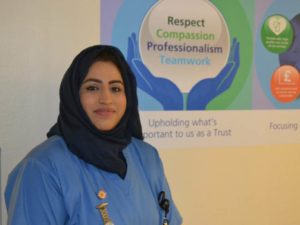 Areema Nasreen, a 36-year-old staff nurse died in the hospital where she had worked for 16 years.
The mother-of-three, who had no underlying health issues, developed coronavirus symptoms on March 13, whilst on annual leave.
She was thought to have rallied but relapsed and died shortly after midnight at Walsall Manor Hospital in the West Midlands.
Her best friend Rubi Aktar wrote on Facebook: "My heart is broken. She fought and fought but Allah decided to take her. "She was the most loveliest, genuine person you could ever meet, she went above and beyond for everyone she met.
"I can't believe I will not see your smile again. With your support, motivation and inspiration I am the nurse that I am today and I hope I can do you proud Areema.
"You had so much to live for, I am sorry you didn't get to see your kids grow up and I'm sorry that you didn't get to complete your career."
Her sister, Kazeema, said the family was "heartbroken" but praised the hospital staff who had gone "above and beyond", according to BirminghamLive.
Mrs Nasreem qualified as a staff nurse in January last year and had been working on the hospital's Acute Medical Unit.
She had revealed she hoped to encourage more people from Muslim backgrounds into nursing, saying: "I would like to think that I can inspire others. I cry every morning because I am so happy that I have finally realised my dream of becoming a nurse.
"I would like to think that I could inspire others; particularly within Muslim communities."
The Telegraph
Prof Mohamed Sami Shousha, London (April 2)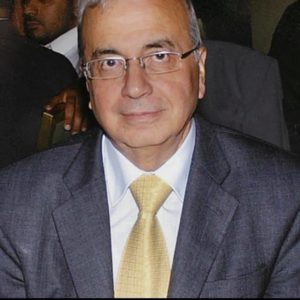 Prof Mohamed Sami Shousha, 79, a father-of-two, died in London after contracting the virus around two weeks earlier.
"He was very keen on going to work on his final days despite the health hazards," his nephew Abdelrahman Shousha told Middle Eastern Eye.
"However, most likely, his work did not involve direct contact with Covid-19 patients."
Prof Shousha had been working at Charing Cross Hospital since 1978, where he managed the breast histopathology service, which concerns changes in tissues caused by disease.
He was also an honorary professor of histopathology at Imperial College and worked at UK cancer research laboratories at London's Hammersmith and Charing Cross hospitals.
The Telegraph
Aimee O'Rourke, United Kingdom (April 2)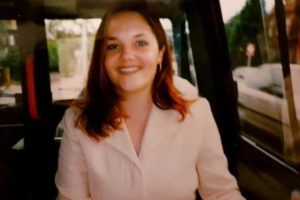 Mother-of-three Aimee O'Rourke was described as an "angel" who would "wear her NHS crown forever" after losing her life to coronavirus.
The 39-year-old nurse died where she worked, at the Queen Elizabeth The Queen Mother Hospital (QEQM) in Margate, Kent.
Her daughter, Megan Murphy, described her as an "angel". Rourke joined the QEQM's Acute Medical Unit as a newly qualified nurse in 2017.
Ward manager Julie Gammon said the whole team was devastated by her death. "She was such a kind and caring nurse, and she had a really special relationship with her patients and colleagues," she said.
"Nursing was something she had always wanted to do, although she came to it relatively late after raising her girls. She took some time out to care for her mum after she was diagnosed with cancer and she was determined to return and to make her mum proud."
When Ms Rourke first arrived at the hospital with Covid-19 symptoms, she asked for her boss.
Ms Gammon added: "It was an honour to be able to be with her and to provide some comfort and I am so glad that I was able to do so."
Ms Rourke's daughter, Megan Murphy, wrote on Facebook: "Look at all the lives you looked after and all the families you comforted when patients passed away.
"You are an angel and you will wear your NHS crown forevermore.
"I could go on all day long and have so many things to say but I have to be strong!! Night night mummy."
The Telegraph
Nurse Thomas Harvey, United Kingdom (March 29)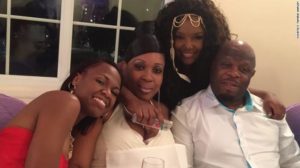 Thomas Harvey, a mental health nurse at Goodmayes Hospital in north east London, passed away on 29th March after contracting Covid-19 from a hospital patient.
His daughter, Tamira Harvey, said her father was "let down" by the government, who she blames for his death, due to the lack of protective equipment he was given while treating patients.
"My dad was definitely let down. I don't feel that they [NHS staff] are safe at the moment, I don't think that they would think that they're safe," she told ITV News.
"The Government could have prevented this. If they invested some money into protective equipment for nurses, because they are really on the frontline and putting their lives at risk every day."
Mr Harvey was a father of seven and worked as a nurse in the NHS for 20 years.
The Telegraph
Amged El-Hawrani United Kingdom (March 28)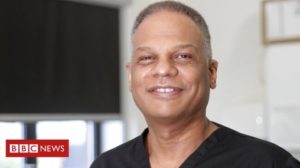 Dr Amged El-Hawrani, 55, an ear, nose and throat specialist, worked at Queen's Hospital, Burton, and was the third medic to die of coronavirus in the UK.
His family paid tribute to a "loving and much-loved husband, son, father, brother and friend".
Mr El- Hawrani had not seen any patients for a number of weeks and had been receiving treatment in intensive care.
His son, Ashraf, said: "Most of my dad's time was dedicated towards his family, and the rest of that time was dedicated towards his profession.
"He taught me the significance of respect and equality. He also stressed the importance of not worrying about the things I cannot control, which he displayed to me right up until the end of his life.
"He did not seek the praise and approval of others, he was satisfied by viewing the positive effects of his actions and the wellbeing of his family.
"I am incredibly proud to say that, for 18 years of my life, Amged El-Hawrani was my father."
The Telegraph
Pooja Sharma, United Kingdom (March 26)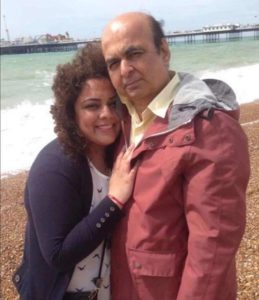 Pharmacist Pooja Sharma, 33, died a day after her father – both passing away from coronavirus.
Ms Sharma, who worked at the Eastbourne District General Hospital in East Sussex, was admitted to intensive care three days before she died.
Paying tribute to their friend, Mr Sharma's loved ones said her laugh was "contagious" and that she gave her friends "nothing but love, support and a tummy ache with all the laughter."
The Telegraph
Lynsay Coventry, England (April 2)
Lynsay Coventry, 54, was the first serving midwife in England to be killed by the virus.
She had worked at the Princess Alexandra Hospital (PAH) in Harlow, Essex, for ten years and was described by colleagues as a "proud" midwife who was "very well respected."
Coventry's family said: "Our hearts are broken at the loss of our loving, wonderful and caring mum, sister, daughter and grandmother. Her love for us all was unfailing and her strength in the way she cared and supported us will fill our memories.
"What we also know is how proud she was to be an NHS midwife. Lynsay followed her dream and trained as a midwife later in life. It was a role she committed herself to and saw the midwifery team at the Princess Alexandra Hospital as her other family. She was a very well-respected midwife who supported many hundreds of women as they welcomed their babies into the world."
Lance McCarthy, chief executive of the PAH NHS Trust, said Ms Coventry would be remembered for "her professionalism and commitment to the women she supported."
A photograph of colleagues on the maternity unit, lined up with their heads bowed in tribute, was posted on Facebook as friends described her as a "much loved" member of the team and a "true superhero."
The Telegraph
Dr Adil El Tayar, United Kingdom (March 25)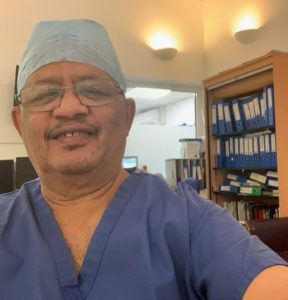 Dr Adil El Tayar, a renowned organ transplant specialist, was the first working NHS surgeon to die from coronavirus in Britain.
He is thought to have contracted the illness while working in the A&E department at Hereford County Hospital, where he had volunteered to help fight the pandemic.
The Sudanese locum, 63, had no idea that the patient he was treating had coronavirus, family said.
Dr El Tayar had been self-isolating after developing symptoms around mid-March and he was admitted to hospital on 20 March.
He tested positive for coronavirus and spent his final days in intensive care.
His cousin, Dr Hisham El Khidir, a Norfolk consultant, warned that doctors were "sitting ducks" and said more testing could have saved Dr El Tayar's life.
"His son was really scared that he wasn't going to make it," he said. "This disease is horrible and is going to cause more heartbreak for many more families for weeks to come."
Dr El Tayar's career saw him work at hospitals around the world, including in Saudi Arabia, Sudan and two of London's biggest hospitals – St Mary's and St George's.
The Telegraph
Nurse Rebecca Mack, United Kingdom (April 5)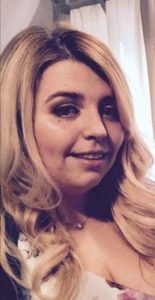 Rebecca Mack from Morpeth in Northumberland passed away at home on Sunday and her family said she had no underlying health problems.
Ms Mack recently started working for NHS 111, but was previously a children's cancer nurse and parents of those she once cared for paid tribute to the 29-year-old.
Aman Sengal, whose daughter was cared for by Ms Mack in the Royal Victoria Infirmary in Newcastle, said she was a "selfless person".
"A life taken far too soon and that of a selfless person dedicated to others. RIP Becca," he wrote on social media.
Another parent, Ashley Oakly, said Ms Mack cared for her son in "his darkest days undergoing cancer treatment".
"She still entered the room with a huge smile and a huge heart, truly dedicated to her job and a credit to the unit."
Writing in a tribute on Facebook, Ms Mack's best friend said Sarah Bredkin-Kemp: "She was the most accident-prone, stubborn, chatterbox with a bizarre catchphrase and inappropriate joke for every occasion. Her iconic love of leopard print and statement earrings was rivaled only by Pat Butcher herself.
"She worked hard and made her family proud every single day. She was so proud of her work and so happy to have such amazing work friends. She would spend hours on the phone if you needed a rant and always had a bottle of wine in the fridge for the girls. She knew exactly how to make you laugh. She was fiercely independent and I have no doubt she would have kept achieving.
"Please stay as safe as you possibly can and please make sure your friends know how much you love them. This nightmare isn't over yet and it really shows that being low risk doesn't mean you're safe."
Ms Mack is one of the youngest healthcare workers in the UK to die after contracting Covid-19.
The Telegraph
Nurse Rose Harrison, United States (April 6)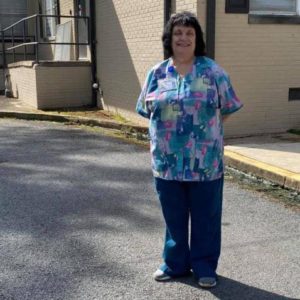 Rose Harrison, 60, Guin, died on April 6 night at the North Mississippi Medical Center in Tupelo, Miss. She was an employee at the Marion Regional Nursing Home and had worked in healthcare for around 30 years.
According to her daughter, Amanda Williams, Harrison tested positive for COVID-19 after a nursing home resident contracted the virus.
Using social media updates, Williams notified family and friends that Harrison was hospitalized in Tupelo on April 3 and placed on a ventilator on April 4. The next day (April 5), testing showed she was positive for COVID-19. Williams said her mother began not feeling well around Wednesday, April 1.
Williams said Harrison had a temperature of 99.8 for several days, but was told she was expected to work unless her temperature was 100.4 or higher. She was taken to the hospital after her temperature spiked to 102.
Dr. James Wilson,United States (April 6, 2020)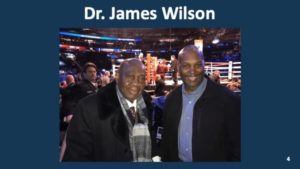 Dr. James Wilson, 93, one of the first Dominican Republic-born doctors to open a practice in the United States after immigrating fifty years ago, died on April 6, 2020 from COVID-19.
Gov. Phil Murphy announced Tuesday that Dr. James Wilson died Monday night due to complications from the virus.
Wilson was a Bergen County resident for the past 50 years who came to the United States from the Dominican Republic.
"In the 1960s, he became one of the very first Dominican physicians to open a clinic in the United States in New York City's Washington Heights where he tended to patients for more than 40 years," Murphy said.
Wilson leaves behind his wife of 54 years, Nilda, and six children, according to Murphy.
"We send our condolences to anybody who knew him," Murphy said, adding: "What a life."
NBC New York
Dr Syed Zeeshan Haider, United Kingdom (April 7, 2020)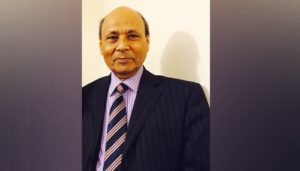 Dr Syed Zeeshan Haider passed away in the United Kingdom on April 7, 2020 from COVID-19. Dr. Haider, a British Pakistani, had been a General Practitioner for more than 50 years.
Dr Haider passed away after fighting the deadly coronavirus at the Queen's Hospital. Dr Haider, who was in his 80s and lived in Dagenham, Essex is the second Pakistani origin doctor to lay down his life against the deadly COVID-19.
Previously, Dr Habib Zaidi, an elderly doctor from Southend was the first doctor in all of the UK to succumb to the viral disease.
After developing symptoms of the virus, Dr Haider was shifted to the hospital where he stayed for one week but he was unable to recover from the damage caused by the coronavirus.
Dr Haider's son, Dr Kumail spoke to Geo and The News and confirmed the passing of his father. Dr Syed Zeeshan Haider developed COVID-19 symptoms last week and began self-isolation as per government guidelines. Unfortunately, his condition worsened, and he was taken to Queen's hospital Romford where he passed away on April 7 morning.
The News
Upset over Covid-19, Italian nurse strangles doctor girlfriend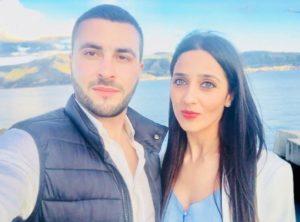 An Italian nurse who claimed his doctor girlfriend gave him the coronavirus strangled her in a fit of rage, according to a report.
Antonio De Pace, 28, called the police March 31 and confessed that he had killed his partner, Lorena Quaranta, over the infection, The Sun and local media reported.
Police arrived at their apartment and found Quaranta, 27, dead and De Pace on the floor with his wrists cut.
"I killed her because she gave me coronavirus," De Pace told investigators after being taken into custody.
Prosecutors found both De Pace and Quaranta had tested negative for the virus and called De Pace's claims "nonsense," according to the Italian news agency Adnkronos.
The couple worked together in a Sicilian hospital fighting the pandemic in one of the worst-hit countries, where more than 13,000 people have died due to COVID-19.
De Pace was rushed to the hospital where they had worked, with their colleagues managing to treat him and save his life, according to The Sun.
In the days before her death, Quaranta had been active on her Facebook page commenting on the challenges facing medical personnel in Italy.
"Now more than ever we need to demonstrate responsibility and love for life. You must show respect for yourselves, your families and the country," she reportedly wrote.
"You must think and remember those that dedicate their lives daily to looking after our sick."
New York Post
Dr Abdul Mabud Chowdhury, United Kingdom (April 9, 2020)
Dr Abdul Mabud Chowdhury, a consultant urologist at Homerton hospital in Hackney east London, died after spending 15 days in Queens hospital, Romford.
Last month he wrote a Facebook message to Boris Johnson outlining the urgent need for PPE for frontline staff and calling for testing for healthcare workers to be fast-tracked.
He wrote: "Dear and respectable prime minister Mr Boris Johnson, Please ensure urgently PPE for each and every NHS health worker."
He told Johnson that healthcare workers "are in direct contact with patients" and have a "human right like others to live in this world disease-free with our family and children".
Philip Glanville, the Labour mayor of Hackney, hailed Chowdhury as a "hero" who died serving the borough. In a tweet he added: "I hope his death wasn't as a result of continuing issues around testing & PPE, but it raises Qs. A sobering reminder of the lives being lost to keep us safe & the contribution BAME staff make."
Chowdhury, who was born in Bangladesh, was 53 and had no underlying health conditions.
The Muslim Doctors Association said it was "deeply saddened" by his death. In a Facebook post it said: "He leaves behind his wife and two children. Our thoughts and prayers are with them."
The Guardian
Nabeel Khair, Italy (April 8, 2020)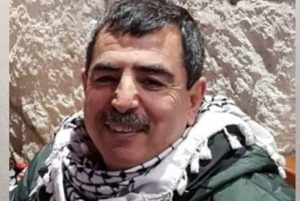 Nabeel Khair, 62, a well-known Palestinian doctor, died in the Italian town of Cagliari on April 8 due to the COVID-19 disease caused by the Coronavirus.
Nabeel was one of the first doctors to take his place at the frontline in the fight against the deadly disease. Early March, Khair was tested positive for the novel Coronavirus.
The Palestinian doctor was well-known in the Palestine community because of his active work within the organization Ponti non Muri, which aims at creating a "bridge between Sardinia and Palestine through universal languages such as music, culture, and sports".
Thanks to the work of the organization, many Palestinian delegations, mostly of women athletes, came to Italy to participate in various sports events.
Doctor Khair arrived in Tonara in February, "after a very long struggle by the community to have health care assistance," the mayor of the town told Unione Sarda newspaper.
In a statement, the Ponti non Muri organization wrote on Facebook:
"Our friend Nabeel is gone. But the memory of his deep voice, his enthusiasm, his laughter, and his smile will stay with us forever; especially, we will not forget his proud and teary eyes whenever he spoke about his homeland, Palestine. We are sad and speechless now, but we will keep our promise, dear brother Nabeel: every single day, we will never stop talking about Palestine, about a free Palestine."
The Palestine Chronicle
John Cofrancesco, United States (March 19)
John Cofrancesco, 52, an administrator at Family of Caring at Montclair who dedicated his life to serving the elderly, died due to complications with COVID-19 on March 19.
The American College of HealthCare Administrators, of which Cofrancesco was a member, confirmed that Cofrancesco's death was due to COVID-19. "Rest in peace, John. Thank you for your service to the profession of long term care administration," association officials said in a statement released on March 21.
He is survived by his wife and two sons.
Montclair Local
Ali Dennis Guillermo, United States (April 7)
Ali Dennis Guillermo, a nurse at Long Island Community Hospital, died on April 7 after contracting COVID-19. He was hailed as a selfless father and compassionate health care provider.
Guillermo, 44, of East Patchogue, came to Long Island from the Philippines in 2004 to provide a better upbringing for his family, wife Romielyn said. She said the hospital in East Patchogue was recruiting nurses from their country at the time.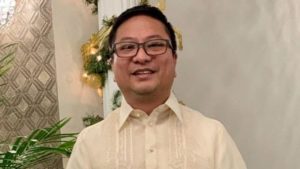 "In the Philippines, the big dream is to come to the U.S.," Romielyn said in a telephone interview. "That's how we could help our family, especially financially."
Guillermo, the second known nurse on Long Island to have died amid the COVID-19 pandemic, met his wife at nursing school in the Philippines and quickly made his mark among his new health care colleagues on Long Island.
"Everyone who ever worked with him loved him," said Cathy Santacroce-Worwetz, a 29-year nurse at LICH. "He was always there with a helping hand if you needed him. He made us laugh. He loved life."
Guillermo earned a reputation among his colleagues for making the overnight shifts go quickly, thanks to his fun-loving, upbeat attitude and willingness to do more than his share of work.
"Ali was the most thorough, gentle, kindest, funniest nurse I ever had the pleasure to work with," nurse Kassandra Cozier said.
He loved to sing, dance — and take the workload off others.
Newsday
Israel Tolentino, United States (March 31, 2020)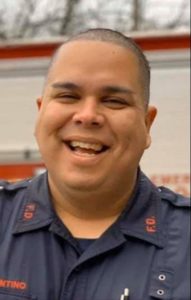 Israel Tolentino, 33, a firefighter and an EMT volunteer in Passaic, New Jersey, died from COVID-19 on March 31, 2020. He battled it for nearly two weeks.
Israel Tolentino died from complications after contracting COVID-19, Passaic Mayor Hector Lora said in a Facebook Live, flanked by Passaic Fire Chief Patrick Trentacost. Tolentino, who joined the Passaic Fire Department in December 2018, leaves behind a wife and two children, ages 7 and 9, Lora said.
Battling tears, Trentacost said that Tolentino's death was considered a line of duty death, as he remembered the young firefighter who fulfilled his dream of joining the fire department little more than a year ago.
"Israel was a great father, person, husband, son," said Trentacost. Israel is survived by his wife and two small children.
FireHouse
Dr. Edmond Adedeji, United Kingdom (April 8, 2020)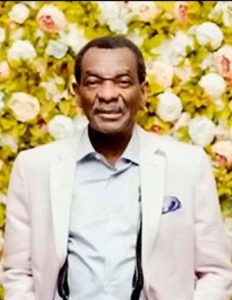 Dr. Edmond Adedeji, 62, a doctor in the Emergency Department at the Great Western Hospital in Swindon, Wiltshire, United Kingdom, died in the intensive care unit of the hospital in which he worked after testing positive for the coronavirus on April 8, 2020.
Great Western Hospital in Swindon, Wiltshire, described the 62-year-old as a "respected and well-liked member of the team".
In a statement, his family said: "We as a family are grateful to God for the life of Dr Edmond Adefolu Adedeji.
"He died doing a job he loved, serving others before himself.
"We would like to thank the staff and his colleagues for looking after him during his final days.
"He leaves behind a wife, three children and three grandchildren."
Dr Adedeji worked as a locum registrar in the emergency department of the West Country hospital.
The Mirror
Iranian healthcare workers who laid their lives to fight coronavirus
While Iran's coronavirus death toll rose to 14,200 by March 31, 2020, 78 healthcare workers were confirmed to have died in Iran's coronavirus crisis. Iranian doctor, Dr Shirin Rouhani, who lost her life while treating coronavirus patients, was one of them. Due to the lack of doctors and medical staff to assist such a large number of patients, she kept treating patients until her last breath. She herself was on IV while treating patients.
Dr. Shirin Rouhani was a physician and general practitioner of Shohada Hospital in Iran, and she lost her life to coronavirus. Although she was moved to different hospitals, she died serving her country's people in the fight against the deadly coronavirus.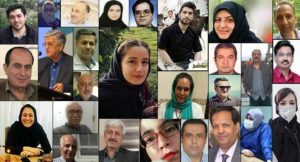 The names of other frontline staff who died Iran's coronavirus crisis, as per the list of Iran Human Rights Monitor, include:
Dr. Abdullah Abbasi, infectious disease specialist, Gorgan
Dr. Morteza Vojdan, general practitioner, Mashhad
Dr. Ali Mahmoudkhan Shirazi, general practitioner, Shiraz
Dr. Hamidreza Mahini, general practitioner, Pakdasht
Dr. Hossein Johari, ENT specialist, Qom
Dr. Seyyed Mozaffar Rabi'e, anesthesiologist, Babol
Dr. Esmail Yazdi, surgeon, Tehran
Dr. Samad Babazadeh, general practitioner, Babol
Dr. Taghi Ahari Farshchi, pediatrician, Tabriz
Dr. Gholamali Manavian, general practitioner, Sari
Dr. Shirin Rouhani Rad, general practitioner, Pakdasht
Dr. Surena Mirmirani, psychologist, Amol
Dr. Raola Ragutam, internal specialist, Saveh
Dr. Mehdi Variji, general practitioner, Tehran
Dr. Soheil Kianfar, urologist, Rasht
Dr. Iraj Ebrahimi Nezhad, general practitioner, Babol
Dr. Abbas Tousan, ENT specialist and surgeon, Babol
Dr. Afshar Amiri, psychiatrist, Tehran
Dr. Vahid Irvani, psychiatrist, Tehran
Dr. Habibullah Peiravi, specialist in vascular surgery, Tehran
Dr. Saeid Azizi, ophthalmologist, Zabol
Dr. Reza Kouchaki Nia, ediatrician, Rasht
Dr. Hamid Lotfi, orthopedist, Rasht
Dr. Siamak Dayushli, pediatrician, Anzali
Dr. Mostafa Samadi, ediatrician, Babol
Dr. Mohammad Ali Rabi'e, general practitioner, Gilan
Dr. Mohammad Mohammadi, general practitioner, Rasht
Dr. Ardeshir Shiran, general practitioner, Isfahan
Dr. Musa Fath Abadi, emergency medicine specialist, Tehran
Dr. Vahid Monsef, emergency medicine specialist, Rasht
Dr. Farid Niruyi, surgeon, Babol
Dr. Seyyed Yousef Musavi, general practitioner, Golestan
Dr. Mohammad Bakhshali Zadeh, general practitioner, Rasht
Dr. Arastu Rostamnezhad, Pakdasht
Dr. Nilufar Esmail Beigi, genetal practitioner, Tehran
Dr. Hamidreza Zeinali, pharmacist, Tehran
Dr. Abdulshakur Hazhir Amiri, pharmacist, Rasht
Dr. Hamidreza Davoudi, pharmacist, Babol
Dr. Javad Jalalinia, anesthesiologist, Babol
Dr. Saeid Momeni, laboratory science expert, Roudsar
Tahereh Esmaili, nurse, Qom
Ahmad Soleimani Doust, healthcare worker, Qom
Mohammad Ghader Noruz Mehr, healthcare worker, Rasht
Amir Reza Honarkar, physiotherapist, Tehran
Zabihullah Kaviani, healthcare worker, Borujen
Iman Moein Zadeh, nurse, Astaneh Ashrafieh
Ghorbanali Hosseinzadeh, nurse, Kashan
Tahmineh Adibi, nurse, Anzali
Reza Poursaki, nurse, Abadan
Reza Rusta, healthcare worker, Tehran
Hanieh Edalati, healthcare worker, Takestan
Anusheh Beikian, obstetrician, Rasht
Mohsen Khadem, operating room nurse experts, Kashan
Roghieh Ronaghi, healthcare worker, Some' Sara
Seyyedeh Azemat Mousavi, obstetrician, Sari
Nahid Noshad, nurse, Gilan
Shahrouz Karimian, nurse, Tehran
Hassan Arbab, healthcare worker, Mashhad
Banou Khoshgoftar, healthcare worker, Fouman
Esmaeil Bakhshi Pour, healthcare worker, Rasht
Zehtab, healthcare worker, Rasht
Seyyed Al Hosseini, healthcare worker, Rasht
Izad Panahi, nurse, Shiraz
Molud Jafari, nurse, Tehran
Ali Sheikh Moradi, nurse, Rasht
Narjes Khanali Zadeh, nurse, Lahijan
Ramin Azizifar, nurse, Tehran
Gholamreza Vosughi Kia, nurse, Rasht
Mohammad Kazem Golresan, laboratory expert, Yazd
Sa'adat Shakibayi, nurse, Yasouj
Nader Hosseinpour, healthcare worker, Lahijan
Kamran Bayat, surgery room nurse, Tehran
Mahmoud Shamsuddini, healthcare worker, Yazd
L'Orient-Le Jour
Dr. Ronald Verrier, United States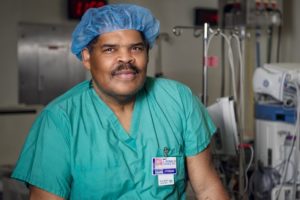 Dr. Ronald Verrier, a Haitian immigrant and trauma critical care surgeon practicing in the Bronx, passed away from Covid-19 complications. Dr. Verrier was core faculty at St. Barnabas and vital to the education of hundreds of residents. "I recall he guided me in one of my first chest thoracotomies. Remembered as a gentle giant with a deep resonating voice and caring demeanor, he and his endearing qualities will sorely be missed," posted one of his patients on social media.
Dr. Israel Bactol, Philippines (March 21, 2020)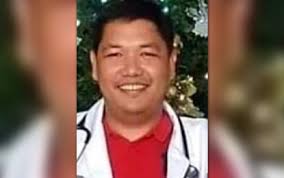 Dr Israel Bactol, a promising 34-year-old Cardiology Fellow working at the Philippine Heart Center (PHC), lost his fight against COVID-19, on March 21.
"I've been around many physicians. Everybody's brilliant. But, every now and then, you come across a person who just separates himself from the crowd. That's El," Dr Tom-Louie Acosta told Rappler in an interview.
Acosta, an internist, is Bactol's close friend and co-trainee from his 3-year residency at Premiere Medical Center in Cabanatuan City.
"You can't help but gravitate towards him because he was such a beautiful person, on top of being a brilliant physician," he added.
Bactol's memory is etched in the hearts of his family, friends, fellow physcians, hospital colleagues, and patients coming from underserved communities.
Bactol, whose parents are both public school teachers in Peñaranda town in Nueva Ecija, believes that the medical profession should be in the service of the people.
Rappler
Dr. Luis Felipe Bernett, Panama (March 30, 2020)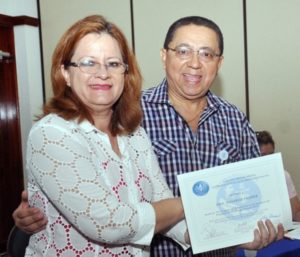 Dr Luis Felipe Bernett, 73 a neonatologist and pediatrician with a recognized track record, was a mentor to many who now excel in medicine. He died while in intensive care on March 30, becoming the third Panama doctor to succumb to the coronavirus.
Jermain Ifill, Guyana (March 31, 2020)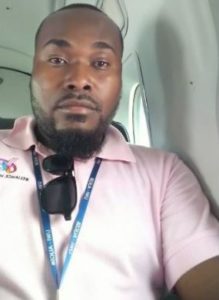 Jermain Ifill, a 38-year-old former Emergency Medical Technician, died on March 31 in the Hospital's Intensive care Unit (ICU).
He was one of the two Coronavirus patients in the Intensive Care Unit (ICU).
Ifill, who has a baby son, is now the second Guyanese to have succumbed to the COVID-19 virus. Kaieteur News understands that a female relative of Ifill's is also being tested after displaying symptoms.
It is unclear when and where Humphrey came into contact with an infected individual, since he was reportedly no longer employed as an emergency medical technician when he fell ill.
He had reportedly worked up to four years ago at the GPHC. Ifill's case is said to have been locally transmitted.
Kaieteur News
Isaura Castermans, Belgium (March 26)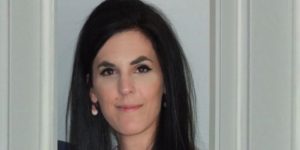 Isaura Castermans, the 30-year-old nurse who worked at the Prince Park Residence nursing home in Genk, died from complications related to the coronavirus. "Isaura was our only child", said her parents.
Like the rest of the healthcare staff, Isaura Castermans was at the forefront of the country's fight against the covid-19 epidemic.
She began to feel bad on March 24 after a long day spent with confined residents of the nursing home. A kind of cold with mild breathing problems. The next day, she contacted her doctor who made an appointment with her. But, on March 26, the young woman collapsed in her apartment. The disease reached his heart, leaving him no chance.
Her partner, a final year medical student, tried to revive her before the paramedics took over. "I was not allowed to get into the ambulance that went to the emergency room. They left with Isaura and I had to stay at home to wait for news that I hoped was encouraging ", he explained to Nieuwsblad. This news will never come. An hour later, the 30-year-old was notified of the death of his partner.
"I could still touch her quickly when she was on the stretcher, but I understood at that moment that I had lost her", lamented his mother.
EN24
Dr. Salvacion Rodriguez-Gatchalian, Philippines (March 26, 2020)
Dr. Salvacion Rodriguez-Gatchalian, a pillar of the Philippines' Pediatric Infectious Disease medicine and a champion of children's health had fallen in the battle against the deadly coronavirus, on March 26.
Gatchalian was the president of the Philippine Pediatric Society (PPS) that leads training of physicians on child health. She also served as the assistant director at the Research of Institute of Tropical Medicine that houses the country's lone testing center for COVID-19.
She too had been a fellow of Pediatric Infectious Disease for more than three decades.
Gatchalian's Facebook account was flooded with expressions of grief as her colleagues mourned the passing of a mentor to young researchers and doctors.
A post remembered Gatchalian as a "great mentor and friend to many young doctors and scientists in [University of the Philippines and RITM]."
Dr. Kristy Murray, a professor of paediatrics and director at Center for Human Immunobiology at Texas Children's Hospital, remembered her as "a champion for children's health."
"She helped create the Philippines Coalition against TB and fought infectious diseases, saving so many lives," Murray also wrote on Twitter.
According to her 2018 profile at the PPS, Gatchalian is affiliated with the World Society of Pediatric Infectious Disease, Asian Society of Pediatrics Infectious Disease and International Society for Tropical Pediatrics.
Gatchalian was also a member of the Board of Trustees of Tropical Disease Foundation, a non-profit organization founded in 1984 "that seeks to control and prevent the spread of infectious diseases with public significance through research, training and the provision of timely and relevant service."
PhilStar Global
Dr. William Frankland, United Kingdom (April 2, 2020)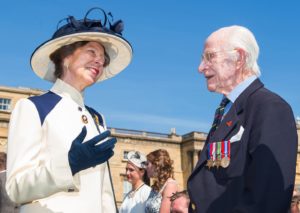 Dr. William Frankland, 108, an allergy pioneer who popularized the pollen count, died from COVID19 in the United Kingdom on April 2, 2020.
The pioneering work of Dr Frankland, a British immunologist who transformed the world's understanding of allergies, included developing the idea of a pollen count to help hay fever sufferers.
Dr Frankland, whose medical career spanned 70 years, was known as "the grandfather of allergy".
As a British army doctor in World War Two, he spent three-and-a-half years in Japanese prisoner of war camps.
Historian Dan Snow tweeted he would never forget meeting Dr Frankland, who he called "one of the greatest Britons".
Prof Adam Fox, president of the British Society for Allergy and Clinical Immunology, said he was "an enormous inspiration to many", adding that he would be "sorely missed but very fondly remembered".
Dr Frankland, known as Bill, gave an interview ahead of his 108th birthday on 19 March, saying his longevity was down to luck.
He said: "I've come close to death so many times – from the 1918 Spanish Flu pandemic, three-and-a-half years spent as a Japanese prisoner of war, to experiencing anaphylaxis following a tropical insect bite – but somehow I've always managed to miss it and that's why I'm still here."
BBC
Dr. Marguerite Derrida, France (March 21, 2020)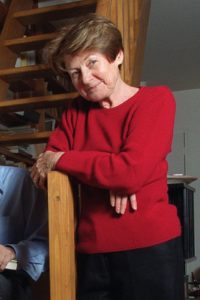 Dr. Marguerite Derrida, 87, a renowned Psychoanalyst and Translator, died from Covid19 infection in Paris, France, on March 21, 2020.
Derrida, a Czech-born French psychoanalyst, had translated many psychoanalytic works into French.
Derrida trained as a psychologist at the Paris Psychoanalytic Society, and translated many works by Melanie Klein. She trained in anthropology with André Leroi-Gourhan in the 1960s.
The daughter of Gustave Aucouturier, Marguerite married Jacques Derrida on 9 June 1957 in Cambridge, Massachusetts. One of their sons is writer Pierre Alféri. She appeared in two documentary films where she talks about life with her husband in Ris-Orangis.
Dr. James T. Goodrich, United States (March 30, 2020)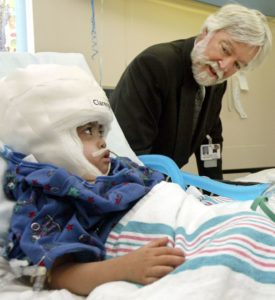 Dr. James T. Goodrich, 73, a renowned pediatric neurosurgeon who successfully operated on conjoined twins, passed away from COVID19 on March 30, 2020.
Goodrich was the world's leading expert on separating such twins, a procedure called craniopagus surgery. He traveled the world lending his expertise to more than 100 cases of conjoined twins. Not every case he examined resulted in surgeries; some were too complex.
Just 1 in 2.5 million live births results in twins born conjoined at the head. Before the mid-1980s, it was accepted medical practice to sacrifice one child on the operating table to save the life of the other. "Parents had to choose which baby would live," he said at the time.
Many times, both babies died during surgery. Goodrich thought that was unacceptable and dedicated his career to trying to save both twins during operations.
Goodrich established the practice of performing the separation of craniopagus twins in several shorter stages, instead of one operation that could stretch more than 50 hours. That made the procedure easier on the babies and the surgeons.
His colleagues at Montefiore hospital called Goodrich "The Most Interesting Man in the World," a title he cherished as much as any of his surgical accolades. With a thick white beard and white hair, Goodrich bore an uncanny resemblance to the Dos Equis pitch man from the famed beer ads.
Washington Post
Dr Roberto Peñalba, Puerto Rico (March 28, 2020)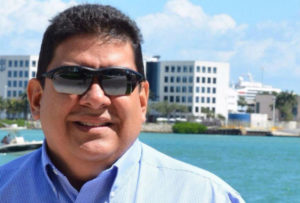 Panamanian Pediatric specialist, Dr. Roberto Peñalba, 59, died on March 28, 2020, in San Juan, Puerto Rico.
The Panamanian doctor who tested positive for COVID-19 after returning to Panama and having participated in the National Zalsa Day and other danceable events in Puerto Rico, allegedly died of complications related to the virus.
The information about the pediatrician, identified as Roberto Peñalba, was communicated on Twitter and confirmed to NotiCel by Richie Viera, producer of the radio program Nación Z.
This, in turn, informed NotiCel of having received the information from another Panamanian journalist, Álvaro Alvarado, former anchor of the RPCTV Panama channel.
In the middle of this month, the doctor became the sixth coronavirus-positive case in Panama. After learning about his diagnosis and stay in Puerto Rico, Governor Wanda Vázquez Garced went to the country to urge that the people who were at the salsa event remain under observation.
News Maker
Dr. Nabil Chrabieh, Italy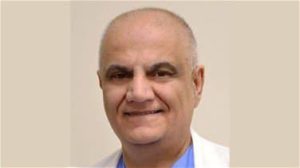 Lebanese doctor Nabil Chrabieh (61 years old) died of Coonavirus in the Italian city of Alessandria on April 10.
Chrabieh, who hails from the Bikfaya town of Sakiet al-Misk, suffered from Coronavirus symptoms for several days before being transferred to a hospital and passing away there.
This as Italy's main doctors' association said on Thursday that one hundred Italian doctors have died of the novel Coronavirus since the pandemic reached the country in February.
LBC
Paul Novicki, United States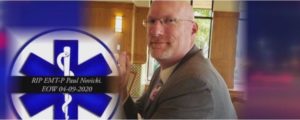 Paul Novicki, 51, an EMT from Huron Township, Michigan, died from COVID-19 on April 9. Novicki, who had contracted the disease along with his partner, died after a long fight with the virus.
"He saved people's lives and he made other lives better just by being there," said his son, Zack Novicki.
Zack remembers his father being on the front lines saving lives for more than three decades.
"He was a first responder. He lived his whole life saving people, his work was absolutely his passion," Zack said. "I mean there's some weeks where he would work 100-plus hours a week because it's absolutely what he loved to do, help people. That's what he was all about and he's a hero to a lot of people."
A hero who had spent the last two weeks hospitalized fighting for his own life after he and his partner at Rapid Response EMS, Rob Nemeth, contracted COVID-19. Nemeth finally recovered but Paul didn't.
Fox 2 Detroit
Dr Xu Hui, China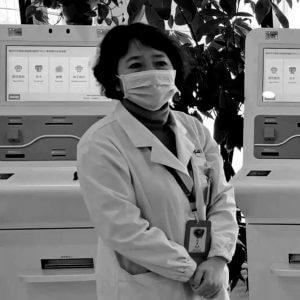 Dr. Xu Hui, 51, vice-head of the Nanjing Hospital of Chinese medicine, died due to COVID-19 in China on February 7, 2020. Dr. Hui, who co-lead a team dedicated to treating COVID-19 patients, was hauled a hero for working nonstop for 18 days while on the frontlines fighting the virus that ultimately took her life.
The 51-year-old Xu Hui was the vice-head of the Nanjing Hospital of Chinese Medicine Affiliated to Nanjing University of Chinese Medicine, and was co-leading a team to treat patients infected with coronavirus (Covid-19).
She passed away "unexpectedly" in the early morning of Feb. 7 due to "a sudden illness" after working for 18 days straight, Xinhua reported.
According to a statement released on Monday, Feb. 12, Lou said, "Xu led by example, and dedicated herself completely to her work".
Saying that all medical workers who treat patients' health as the top priority, he added that Xu is an "excellent role model" for all other medical workers.
"We must all learn from her, work hard together, and win in this battle against the virus."
Mothership
Jesus Villaluz, United States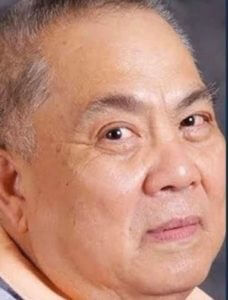 Jesus Villaluz, 75, a patient transport employee in Teaneck, New Jersey at Holy Name Medical Center for 27 years, died from COVID-19 on April 3, 2020. He was known for his pleasant smile and warm demeanor.
"It is with heavy heart, we announce the passing of Jesus Villaluz due to COVID-19 complications," Holy Name hospital in Teaneck said on its Facebook page.
Villaluz, 75, worked for Holy Name in Teaneck for 27 years and was known for his generosity, the hospital said.
"He was a very special person to all of us and touched the hearts of anyone who was lucky to meet him," the hospital said.
The statement said Villaluz once won a 50-50 raffle and instead of keeping the money, gave it all to his coworkers. "Jesus and his unforgettable smile will be deeply missed," the hospital said.
NJ
Dr. Hugo Díez Pérez, Paraguay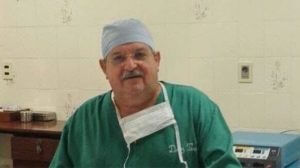 Dr. Hugo Díez Pérez, 69, a Neurologist from Paraguay, died from COVID-19 on March 20, 2020.
He is credited with helping to establish the Neurology Department at Military Hospital of Asunción.
According to reports, Dr. Hugo Diez Perez was the first person to die of COVID-19 in Paraguay.
Dr. Perez, 69, was being treated in intensive care for the past week before he died.
For 22 years he practiced at Baptist Medical Center in Paraguay. He had also set up the Paraguay Neurosurgery Society.
B.LJ, Serbia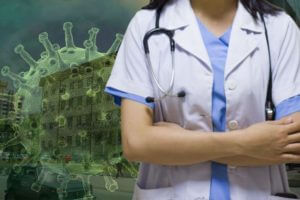 B.LJ, 59, a gynecologist at the Nis Health Center in Serbia's Prokuplje, died due to COVID-9 on March 25, 2020.
She was admitted to the Clinic for Infectious Diseases of the Clinical Center in Nis a few days ago because of coronavirus symptoms. When her condition worsened, she was put on a ventilator. However, her body failed to recoover from the disease.
She was reportedly in contact with a woman from Lugano, from whom several persons in Nis have already contracted the disease.
"She had a fever but continued working for five days. She did not report that she was in contact with the woman by whom most (in Nis) got infected," said a source, adding that B.LJ. had diabetes.
Telegraf
Dr. Samar Sinjab, Italy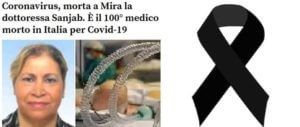 The 100th doctor to die on Italy's front lines as the country struggles to contain the coronavirus epidemic was Samar Sinjab, a 62-year-old Syrian woman who was born in Damascus and lived in Italy's northeast Veneto region since 1994.
She contracted the virus from a patient in the early stages of the pandemic and died after spending two weeks in an intensive care unit. She died on April 9, 2020.
She worked until her last days. The last WhatsApp message she sent was to one of her patients, according to the Corriere della Sera newspaper.
Al Jazeera
Tahsin Khrisat, Italy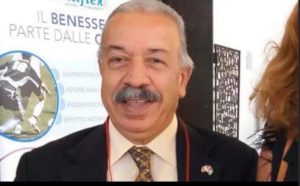 Dr. Tahsin Khrisat, 66, of Brescia, Italy, died on March 22, 2020 of Covid-19. He was as an Emergency Room physician. The Palestinian from Jordan worked in Brescia, one of the worst-hit cities in the region of Lombardy.
"He had lost his wife a few years ago, and suffered because of that," Federica Maestri, Khrisat's former colleague, told Al Jazeera.
She said the pain of the epidemic, "instead of closing him in, opened him to a new form of sensibility and empathy towards others."
He was kind, compassionate, funny and, as an ER doctor, loved sharing stories about his childhood in Amman during rare breaks in long night shifts.
He later opened his own private clinic. "Almost every day, Tahsin would send good morning or encouragement messages to his friends and patients, to remind them of his presence in case of need. It was his way of saying, 'I'll always be there for you'," Maestri said.
In the early days of the pandemic, he was infected by a patient. "We used a Facebook Live feature to give relatives both in Italy and Jordan a sense of normality while grieving in such a painful context," Raisa Labaran, spokeswoman of the Islamic Cultural Center of Brescia, told Al Jazeera.
His pre-existing heart condition made him more vulnerable to the virus. He died on March 22.
Only the imam and employees of a local Muslim funeral home were allowed to attend the burial. Khrisat's body now rests in the Muslim section of Brescia's public cemetery.
Al Jazeera
Dr Abdulghani Makki, Italy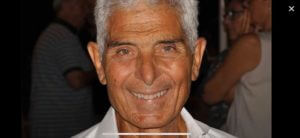 Dr. Abdulghani Makki, 79, was a Dentist and children's book author from Sant'Elpidio a Mare, Italy. He died from COVID-19 on March 24, 2020.
Born in Aleppo, Syria, in 1941, Makki was not only known as a doctor but also as a cultural pillar in his local community in Sant'Elpidio a Mare, in Italy's Marche region.
"He was a symbol of cultural integration, his tales will be his legacy," said his friend Corrado Virgili, who last saw him on March 2.
After studying medicine and surgery in Italy, he had planned to return to Syria. But he fell in love with an Italian woman and had called Italy home since 1961.
Makki specialised in reanimation as well as paediatrics, and later dentistry. He helped his eldest daughter Leila open and run a family clinic.
"He would work with passion to assist his patients, never forgetting his role of husband, father and grandfather," Leila told Al Jazeera.
When he was not looking after his patients, Makki would tell stories to his granddaughters – talents that saw him author children's books.
In his tales, Makki mixed Arab and Italian traditions to foster intercultural dialogue in his local community.
Leila says her father's love for Syria and Italy was equal. "In our household, there was no difference between Muslim and Christian, Italian or Syrian. My sister and I grew up with a broader understanding of humankind, thanks to him," she said.
His latest book, illustrated by his friend Virgili, will be published posthumously with the title Mariam and the Savannah Queen.
Al Jazeera
Dr. Ghvont Mouradia, Italy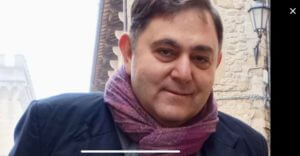 Dr. Ghvont Mouradia, 61, a Syrian-Armenian doctor who specialized in alternative medicine, passed away after suffering from COVID-19 in Italy on March 29, 2020. He was known by his nickname Revont.
Besides practising modern medicine, he also specialised in acupuncture and hydrotherapy.
Mouradian was born to an Armenian family in Qamishli, northern Syria, where he spent his childhood.
He moved to India to study gynaecology and in 1987, travelled to Italy to specialise in medical hydrology at the University of Pavia.
He became a respected thermal doctor in Salsomaggiore, a city in northern Italy known for its healing thermal baths, where he kept caring for his patients until the lockdown was enforced.
Mouradian's relatives, split between Syria and Lebanon, were deeply saddened by not being able to say a final goodbye due to travel restrictions.
Al Jazeera
Dr. Frank Gabrin, 60, Emergency Medicine Physician, New York City
Dr. Frank Gabrin, 60, an emergency room doctor who treated patients with symptoms of the virus, died after showing similar symptoms while attempting to recover at home.
He reportedly used the same surgical mask for a week due to equipment shortages before he died, according to his friend quoted in the New York Post.
While he wasn't tested for the virus, he was the first emergency physician to die of COVD-19 virus complications, the American College of Emergency Physicians confirmed in a statement.
Gabin was a two-time cancer survivor who worked at New Jersey's East Orange General Hospital as well as another hospital in Long Island and at St John's Hospital in the New York City borough of Queens.
"He was an amazing doctor. He loved to take care of people. He was an angel," described Arnold Vargas, Gabrin's husband, told the Post.
The chairman of East Orange General Hospital's Emergency Department, Dr. Alvaro Alban, noted Gabrin was "delightful, caring and wonderful to work with."
"He had every intention to help. He was eager to keep working in the E.D. and was disappointed when he started to get symptoms. His intention was that his fever would break. Dr. Gabrin was motivated, on a mission and wanted to keep working," he told WNBC in a statement.
Newsweek
Raul Della Eslao, 53, Registered Nurse, Westland, Michigan
Raul Della Eslao, 53, a graduate of UP Integrated School, UP Diliman College of Architecture and a registered nurse, succumbed to the virus while fighting in the frontline in Michigan, USA where he worked.
"I cannot stay at home, I'm a nurse" was a hashtag that went with his new profile picture in his final Facebook posting on March 19.
Twelve days later Raul Della Eslao paid the ultimate price for his heroism. He died, a friend commented on Facebook, so others may live.
University of the Philippines
Dr Isaac Abadi, 84, Rheumatologist, Miami, Florida
Dr. Isaac "Saky" Abadi, a prominent Venezuelan rheumatologist who founded the country's National Center for Rheumatic Diseases, died in Miami of COVID-19. He was 84.
Abadi was born in Merida, a city in northwestern Venezuela. He graduated from the Universidad de los Andes' medical school as a surgeon.
The fellow at the Hospital for Special Surgery in New York was a member of the Rheumatology Service of the University Hospital of Caracas.
Abadi was also the head of the Chair of Medical Clinic and Medical Therapeutics at the Luis Razetti School of Medicine. He continued lecturing at the Universidad Central de Venezuela's medical school and made improvements to the educational curriculum of the Ministry of Health and Social Assistance.
Local 10
Capt. Douglas Linn Hickok, 57, Physician Assistant, East Stroudsburg, Pennsylvania
Captain Douglas Linn Hickok, 57, a New Jersey Army National Guard soldier died after contracting coronavirus and being hospitalised on March 21.
New Jersey Governor. Phil Murphy condoled the death of the drilling Guardsman and physician assistant.
Hickok was the first service member to die after testing positive for COVID-19.
Defence Secretary Mark Esper said it was "a sad day for the Department of Defense as we have lost our first American service member — active, reserve or Guard — to coronavirus.
"This is a stinging loss for our military community, and our condolences go out to his family, friends, civilian co-workers and the entire National Guard community," Esper added.
"The news of this loss strengthens our resolve to work ever more closely with our interagency partners to stop the spread of COVID-19."
Hickok was a Pennsylvania resident at his death and passed away in a Pennsylvania hospital.
He was not mobilized in the COVID-19 efforts, according to Kryn Westhoven, a New Jersey Department of Military and Veterans Affairs spokeswoman.
Air Force General Joseph Lengyel, Chief of the National Guard Bureau, said in a Tweet that he was "deeply saddened by the COVID-19-related death of Douglas Linn Hickok, a physician assistant & New Jersey National Guardsman. All of us in the #NationalGuard are grateful for his service to our nation, as a Citizen & as a Soldier."
Air Force Times
Tamajin Ali, 49, Nurse, Philadelphia, United States
Tamajin Ali, a 49-year-old Philadelphia nursing supervisor, died from the coronavirus.
After falling ill he was admitted to Mercy Philadelphia hospital with a fever and additional symptoms, family members told Action News.
His family said he was a nursing supervisor at Centennial Healthcare and Rehabilitation Center at 44th and Girard Avenue.
Ali's family was too upset to talk on camera but told media that they are mourning the loss of the man they described as a loving father, grandfather and sibling.
Centennial Healthcare and Rehabilitation Center released this statement on Ali's death:
"We are deeply saddened by the passing of Tamajin Ali. Mr. Ali was a nurse at Centennial as well as at other facilities in the area. Mr. Ali loved his residents and will be missed by all. As a healthcare facility, we have instituted robust infection control measures to combat the effects of the ongoing COVID-19 virus.
"We have a full supply of PPE on hand for employees and follow CDC and CMS infection control guidance to protect our residents and employees from this terrible virus. Centennial is closed to visitors and assesses all employees at the beginning and end of work for fever or other COVID-19 symptoms.
"Employees with fever or symptoms are not permitted to report to work. We express our sincere condolences to the family of Mr. Ali in these difficult times."
6ABC Action News
Patrick Cain, 50, Nurse, Flint, Michigan, United States
Patrick Cain, 52, a registered nurse at McLaren Flint Hospital in Flint, Michigan, died from complications from the coronavirus.
"Devastating. We lost a hero. We lost a hero on the front line. He had so much compassion for his patients, and he was also advocating for those patients every day," Dana Alden said.
Alden was a radiology technician at McLaren, so she X-rayed several of Cain's patients.
She said he had a way of making his coworkers laugh, but that's not what made him an excellent ICU nurse.
"He was always making sure that the patients' needs were taken care of," Alden said. "He would make sure that the patients' family members were involved. He was always doing right by those patients."
McLaren Flint Hospital in a statement said that their deepest sympathies go out to Patrick's family, friends, and coworkers.
The statement also said the hospital is offering emotional support for those coping with a loss of a dear team member.
abc12 News
Araceli Buendia Ilagan, 63, Nurse, Jackson Memorial Hospital, Florida
Miami intensive care unit nurse Araceli Buendia Ilagan, 63, passed away to complications of the virus.
Ilagan was an integral part of the Jackson Memorial hospital who mentored and trained other nurses and worked for Miami-Dade's public hospital system since the 1980's.
'Our Jackson Health System family is mourning the death of longtime Jackson nurse Araceli Buendia Ilagan, who recently died from complications of COVID-19,' the hospital said in a statement.
'Araceli dedicated nearly 33 years of her life treating some of our most critically ill patients.'
Ilagan worked her last shift at Jackson Memorial's ICU.
She was also the second Jackson Health nurse to test positive for the virus in March.
"As we battle this global public health crisis, caregivers throughout the world are bravely serving on the front lines, often putting their patients' lives before theirs. These medical professionals – people like Araceli – are the true heroes, and we salute them all," the hospital said in the statement.
According to records, Ilagan lived in Pembroke Pines and became licenced as a registered nurse in Florida in 1982 and then an advanced practice registered nurse in 1991.
Her brother shared a post on Facebook praising her as a 'true hero in the fight against COVID-19'.
'My sister Araceli Buendia Ilagan, a nurse in Miami, Florida since 1981 was a victim of this Covid-19. She was nursing those patients with the said virus in their hospital and unfortunately contracted and became unwell,' he shared Saturday.
The Daily Mail
Dr. John F. Murray, 92, Pulmonary and Critical Care Physician, San Francisco General Hospital, California
Dr. John F. Murray, retired Chief of Pulmonary and Critical Care at San Francisco General Hospital died at the age of 92 after contracting COVID-19.
Murray is reportedly survived by his wife, novelist Diane Johnson, two children, four stepchildren and 14 grandchildren.
A longtime Bay Area pulmonary physician credited with diagnosing a lung disease known as acute respiratory distress syndrome (ARDS) died of the same illness on Tuesday in Paris.
Murray, retired former Chief of Pulmonary and Critical Care at San Francisco General Hospital, died at his home at the age of 92.
The UC San Francisco School of Medicine, where he served as Professor of Medicine emeritus, on Wednesday confirmed Murray's death with a remembrance on its website.
Murray served as the Chief of Pulmonology from 1966-1989 at San Francisco General Hospital and also worked as the chief of the hospital's medical staff.
The graduate of Stanford University and Stanford Medical School also conducted a successful research programme focused on the pathogenesis and treatment of acute lung injury/ARDS.
"I have long admired Dr. Murray. He had an enormous influence on the careers of many young physicians, very much including my own," said Talmadge E. King, Jr., dean of the UCSF School of Medicine in a statement.
"I admired his keen intellect, amazing skill as a professor of medicine, and his unique ability to present (in his writings and public presentations) difficult topics in a clear and concise manner."
After his retirement, Murray spent time in Paris but returned to the United States annually during the summer to serve as an attending physician in the MICU and teach future physicians at UCSF.
Aside from diagnosing ARDS, Dr. Murray is also credited with making significant contributions to the fields of tuberculosis and HIV/Aids.
At UCSF, Dr. Murray founded the intensive care unit and established a national model for the division still used today.
The Mercury News
Dr Abdul Qadir Soomro, 64, Dermatologist, Karachi, Pakistan
A senior doctor and leading dermatologist Dr Abdul Qadir Soomro, 64, died from coronavirus in Karachi.
Dr Soomro breathed his last at a local hospital, became the third doctor in the country to succumb to the virus.
The late doctor was tested positive with COVID-19 on April 2 and was admitted to Indus Hospital.
He established a special ward for coronavirus-infected patients at Al-Khidmat Hospital and was on the forefront in fight against the deadly virus.
Dr Soomro was the former president of Pakistan Islamic Medical Association Sindh and also held the post of medical superintendent at Steel Mills Hospital.
On his demise, the Pakistan Islamic Medical Association, Pakistan Medical Association, the Young Doctors Association and various other organisations related to the health sector expressed their deep grief and sorrow.
Dr Soomro was born on February 1, 1956. He completed MBBS from Chandka Medical College, Larkana in 1981.
During his time as a student, he remained the nazim for Islami Jamiat-e-Talaba Sindh.
Dr Soomro obtained a diploma in dermatology and served as a skin specialist and family physician for 38 years.
He also served as the Sindh president and vice president for nationwide organisation PIMA.
The Express Tribune
Dr. Cenover Nicandro "Nicko" Bautista, 33, Physician, Mandaluyong City Medical Center, Manila, Philippines
Dr. Cenover Nicandro "Nicko" Bautista, a young doctor helping in the fight against the novel coronavirus was among eight people who died after a plane on a medical evacuation flight caught fire while taking off at the Ninoy Aquino International Airport.
The 33-year-old Bautista was one of the frontliners at the Mandaluyong City Medical Center.
The Agusta WW24 aircraft carrying the group caught fire while taking off.
An American national, a Canadian national and six Filipinos including Bautista perished in the flight. The Filipinos also included a flight medic, a nurse, and three flight crew.
Hours before the incident, Bautista posted on Facebook that he can't wait for the COVID-19 crisis to be over.
The doctor said he is afraid but he knows he is needed in the fight.
His sister, Ria, described him as a strong and determined man.
During their last conversation, she said he was in high spirits and still found ways to make things light despite being at the forefront of the COVID-19 fight.
She said they had plans to gather again as a family once the Luzon-wide lockdown is lifted.
CNN Philippines
Dr Alex Hsu, 67, Internal Medicine, Northwest Medical Center, Margate, Florida
Dr. Alex Hsu, 67, a Broward County doctor who served the community for close to 40 years died of the new coronavirus.
Officials haven't said whether Hsu's case stemmed from him traveling abroad or whether it was work-related. It also was not clear when he became ill.
"It's so sad," said a receptionist who answered the phone at Hsu's practice.
Hsu was in private practice though until 2017 had been associated Northwest Medical Center in Margate.
His death was the region's first for a case where a medical provider has died from the disease.
A daughter who answered the family's phone was too distraught to talk.
"I really need to be with my family."
Hsu's patients were notified by phone of his passing, said a patient who asked not to be identified.
She described Hsu as a doctor who took the time to listen to his patients. There was no rushing, the woman said.
Instead he made it very apparent that he cared and wanted to be as helpful as possible.
Roland More was saddened by Hsu's death.
More, a physician graduate, said on social media he did his clinical rotations under Hsu.
"A humanitarian in the greatest measure possible passed away too soon," More wrote.
South Florida Sun Sentinel
Dr Xia Sisi, 29, Gastroenterologist, Union Jiangbei Hospital, Wuhan, China
Dr. Xia Sisi, a gastroenterologist at Union Jiangbei Hospital of Wuhan, died of Covid-19.
She was 29 years old, married with a young child on whom she doted.
The young mother didn't tell her child she had the coronavirus. Mama is working hard, she said, to save sick people.
Instead, Xia Sisi was fighting for her life in the same hospital where she worked, weak from fever and gasping for breath.
Xia came from a family of medical professionals. As a young child, she had accompanied her mother, a nurse, to work.
She joined the Union Jiangbei Hospital of Wuhan in 2015 and was the youngest doctor in her department.
Her colleagues called her "Little Sisi" or "Little Sweetie" because she always had a smile for them. She loved Sichuan hot pot, a dish famous for its numbingly spicy broth.
The New York Times
John Abruzzo, 62, Nurse, Huntington, New York
John Abruzzo, a nurse at Huntington Hospital died of the coronavirus. He began working at Huntington Hospital in 2002.
"We at Huntington Hospital are devastated by the loss of our colleague John Abruzzo, RN, from COVID-19," the hospital said in a statement.
"He was among the brave caregivers dedicated to their patients during this challenging time."
abc7NY
Kim King-Smith, 53, EKG Technician, Newark, New Jersey
Kim King-Smith, 53, a technician at Newark University Hospital, died from coronavirus.
The President of Newark University Hospital, Shereef Elnahal, announced the passing of Kim King-Smith via Twitter and sent his condolences.
King-Smith was an EKG technician who worked the hospital's night shift.
Her family says her smile was more infectious than the virus that took her life.
New Jersey Governor Phil Murphy also sent his condolences via Twitter.
"Our health care workers are superheroes, but they are also human. We all mourn Kim's tragic death along with her family, friends, and @UnivHospNewark family as they continue their heroic work to save lives," Phil Murphy tweeted.
abc7NY
Dr George Antar, 60, Gynecologist, Sao Paulo, Brazil
A 60-year-old Lebanese doctor caring for coronavirus patients in Brazil hospitals has died of the disease, the National News Agency reported Thursday.
George Antar was an emigrant gynecologist from the West Bekaa town of Dakoueh. He contracted the novel virus while helping treat cases in Sao Paulo-based hospitals.
Lebanon National News Agency