Russian Prime Minister Mikhail Mishustin has tested positive for the new coronavirus. Mishustin has informed President Vladimir Putin he will self-isolate.
First Deputy Prime Minister Andrei Belousov will temporarily perform Mr. Mishustin's duties, but the prime minister said on April 30 that he would stay in touch on key issues.
During a video call, Mr. Putin voiced hope that Mr. Mishustin would continue taking part in drafting policies to shore up the Russian economy, which has been hurt by the virus pandemic.
Mishustin, 54, is a Russian economist and politician serving as Prime Minister of Russia since 16 January 2020. He previously served as Director of the Federal Tax Service from 2010 to 2020.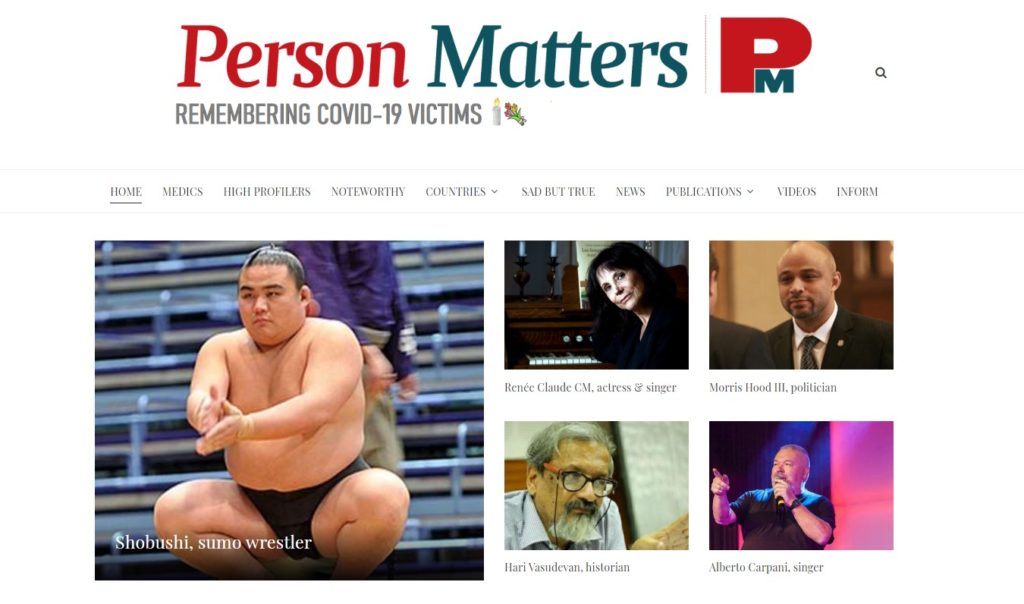 Mishustin was nominated for Prime Minister of the Russian Federation by President Vladimir Putin on 15 January 2020, following the resignation of Dmitry Medvedev. Hearings on his appointment were held in the State Duma on 16 January, and he was confirmed to the office that day.
His role in fighting coronavirus: The chronology
On 27 January, Mishustin instructed to form an operational headquarters for the prevention of Covid 19 on 29 January, approved its composition. Deputy Prime Minister Tatyana Golikova was appointed its chief.
On 30 January, he signed an order to close the borders with China in the Russian Far East. On 18 February, Mishustin signed an order banning Chinese citizens from entering Russia. The ban has been in effect since 20 February.
On 14 March, Mishustin created a Coordinating council for the fight against coronavirus, which he personally headed. The next day, by presidential decree, a working group of the State Council was created, headed by Moscow Mayor Sergey Sobyanin. However, according to Dmitry Peskov, Mishustin's Coordinating Council is more important than Sobyanin's Working Group.
Since 16 March, flights to and from the European Union, Norway and Switzerland are limited to regular flights between capital cities (Geneva in case of Switzerland) and Moscow Sheremetyevo Airport, and charter flights. Mikhail Mishustin announced that the border with Belarus has been closed for the movement of people, for which he was criticized by Belarusian President Alexander Lukashenko, and an entry ban for foreigners will be imposed from 18 March to 1 May. In addition, borders with other countries bordering Russia were also closed.
On 18 and 19 March, Mishustin announced measures to support business. In particular, he instructed to defer the payment of taxes for travel agencies and airlines, as well as to defer insurance premiums for small businesses.
On 19 March, Mishustin announced the government's control over food and drug prices due to the coronavirus. It also temporarily lifted all restrictions on the supply of essential goods.
On 20 March, Mishustin instructed to restrict flights to the United States, United Kingdom and United Arabic Emirates. On the same day, Mishustin announced that six drugs for coronavirus had been developed in Russia and were being tested.
On 27 March, as a follow-up to Putin's address to the nation, Mishustin ordered all reservations at pensions or holiday houses to be cancelled from 28 March to 1 June, recommended regional authorities to close all the pistes at resorts for the same period, instructed them to force all the public eating places (except for delivery services) to suspend activities from 28 March to 5 April, and recommend the citizens to refrain from travelling.
On 30 March, as Moscow and Moscow Oblast declared a lockdown, Mishustin urged all regions to follow the example and take similar measures. He also announced a bill that would raise fines for breaching quarantine requirements.
On 1 April, Mishustin and the Minister of Communications Maxut Shadayev announced creating a system of tracking quarantine violation based on data of mobile network operators. Violators will receive a text message, and if they breach it systematically, the information will be sent to the police.
On 30 April, Mishustin tested positive for Covid-19. Mishustin confirmed his test results in a video-conference with President Vladimir Putin, and nominated his deputy to take over for him as acting Prime Minister. Putin signed a decree to that effect, appointing Andrey Belousov to the role on an acting basis, following Mishustin's recommendation. Mishustin's diagnosis makes him the most high-profile political figure in Russia to contract the coronavirus.
Mishustin is married and has three sons. He plays ice hockey. He is also an avid spectator of the sport, and is a member of the supervisory board of HC CSKA Moscow. It has been reported that, prior to his selection as Prime Minister, he and Putin developed a rapport with each other through their shared enthusiasm for the sport. Mishustin is an amateur musician, and is a pianist. As a hobby he has written pop music, including for the singer Grigory Leps.