Pari Saikia, an independent investigative journalist from India's North-Eastern state of Assam, recently bagged the prestigious the European Commission's Lorenzo Natali Media Prize Award 2021 for her report on the plight of Rohingya brides sold to men in Kashmir.
The story was a part of fellowship by the Impulse Model Press Club, a section of the Impulse NGO Network (INGON), called Trans-border Human Trafficking Fellowship. INGON was found in 1993 by Hasina Kharbhih, to work on the issue of human trafficking, migration and exploitation. The core team led by Hasina forms a concept of methods and schemes; teaches and trains network partners — urges the expansion of the network with the goal of putting an end to human trafficking and all kinds of exploitation across the globe.
Saikia studied Fashion Journalism at SNDT Mumbai University as well as completed her postgraduate diploma in English Journalism from the Indian Institute of Mass Communication. She has five years of experience as a reporter and correspondent. She worked with the Pioneer Newspaper, and Energy Next magazine. She worked as a Business Correspondent at the Statesman and has also worked as a Principal Correspondent for Tehelka Magazine.
The Award-winning journalist's field research as a reporter in remote areas of Assam and New Delhi propelled her to work on human trafficking. She's also been reporting on the subject on various platforms. She had also conducted an investigation into the disappearance of children from remote areas in Assam for Tehelka Magazine in the year 2017.
Pari Saikia tries to connect with her subjects in the hope of narrating their stories to the world, in the right manner. The investigative journalist shares details of her stories and subjects in an exclusive interview with Iman Usmani of Person Matters.
Excerpts:
Reporting on subjects like human trafficking is not easy. What made you zero-in to this subject and why?
I come from Assam, a State which has a known history of human trafficking. My father was a police officer and during his days, he rescued more than 20 young girls at once who belonged to Bihar, Assam and other states and were sold as domestic servants in Delhi. He realised during the raid that the victims were not only from Assam but several other states — that's when he decided to rescue victims across the nation.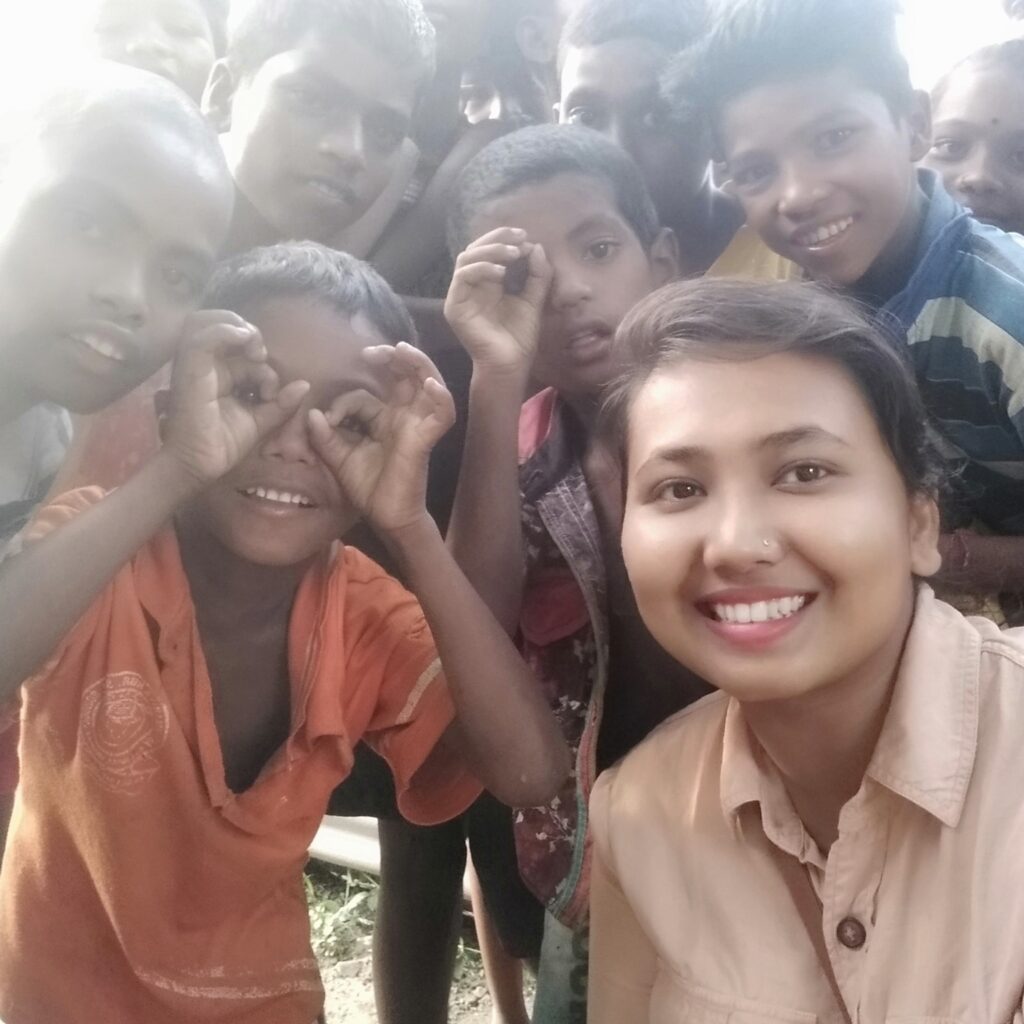 He was keeping the girls in Assam Bhavan since he did not want anyone to take advantage of them and was being threatened by politicians and a number of officials. I went to meet these girls who were minors and they were able to speak to me. It was my first encounter with such victims and I was traumatized to see their condition; they had burn marks, candle wax and multiple scars on their bodies. It struck me to propose this topic in my career and I did.
Your story on Rohingya Brides is very complex but impactful. How difficult was it for you to navigate through the fieldwork in a militarized zone?
It started in 2018, I was hearing about these Rohingya women and that same year I got the Impulse Model Press Lab Cross Border Human trafficking Journalism Fellowship by Impulse NGO Network They were the backbone of my research. They provided me with legal help, training, everything. I thought it was going to be difficult but the people were very supportive. The initial part of the research was completed in 2020. It's still under process.
There were many people I had to coordinate with. These people accompanied me everywhere. Prior to the investigation, I learned a bit of their language, Rohingya and knew Bangladeshi as well. I thought it would be easier to approach them. When I used to begin by asking the subjects how they are in their native language, they were surprised and opened up to me. Another reason why they were able to connect with me was the colour of my skin and also because it was the first time after their experiences that they were being encountered about their condition.
My friends accompanied me everywhere since it was easier for them to communicate with the local people. In one of the procedures, we were almost about to get caught and having local friends helped me handle the situation better.
Tracking the families in Bangladesh was even more difficult. It took me 3-4 months to track them down. I was in touch with them through a phone call, but when I landed there, these phone numbers were not working anymore. The Government had slammed down on these numbers belonging to Rohingya refugees. At that point, it was seemingly impossible for us to navigate and track down the family members in innumerable campsites. I called on the same number and someone hung up on me after denying the existence of the person I asked for. After some time, I got a call from the same number and it was Alam, the brother of the Rohingya bride Zubaida, "Aaj hi phone khola aur aapka sabse pehla call aaya." ("Switched on the phone after a long while and you're the first person to have called".) We got emotional since I had promised to meet them earlier. It took a long time for me to approach them and it wouldn't have been possible without the Local people, they deserve the credit for my investigation and award too.
What do you think is the cost of humanity and war and how do women have had to bear the burden of war on their bodies? Please share a few examples and encounters.
This is a very different kind of war where it's not just men but women too who have been at the receiving end of consistent violence. Tatmadaw has been known to often attack Rohingya camps, abuse women in every manner and kill the men. They set the belongings on fire as they leave. The women have had to bear the brunt of violence for decades now, with almost no protection.
What is your take on the Indian media's representation of the Rohingya Refugee crisis? How do you wish journalists would report in India?
The media reporting in India on the Rohingya crisis has not done justice to the criticality of their constant persecution. The mainstream reportage has almost been non-existent with sporadic news reports not touching the fundamental issues. Indian media has largely given a political angle to the Rohingya reportage thereby downplaying their suffering and constant struggle for survival. Although smaller media groups have done well.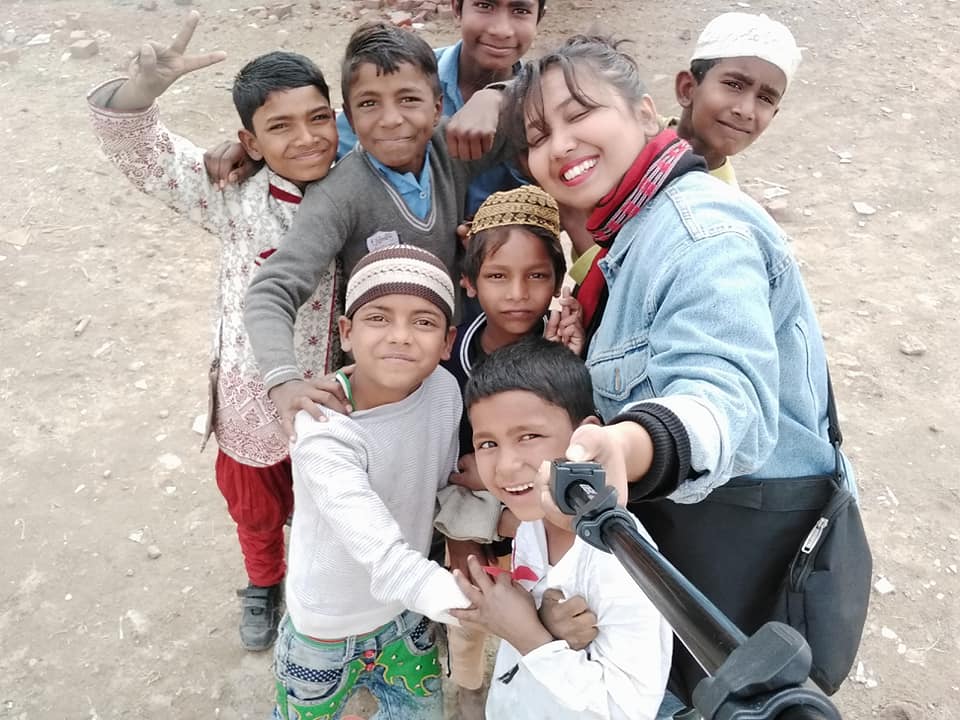 What does it mean for you to have received this award as a woman Indian journalist at a time when India has been listed under countries considered "bad" and "dangerous" for journalism?
Journalism in India stands at a critical juncture today with frequent attacks happening on the freedom of press and the journalists being incarcerated. This is certainly a tough time for honest journalism, especially for women who have to face frequent trolling and threats on social media from anonymous accounts. It has become impossible to speak truth to power. It feels good to have won an award during such times.
What advice would you give to someone considering a career in journalism? And what brought you to this specific career path?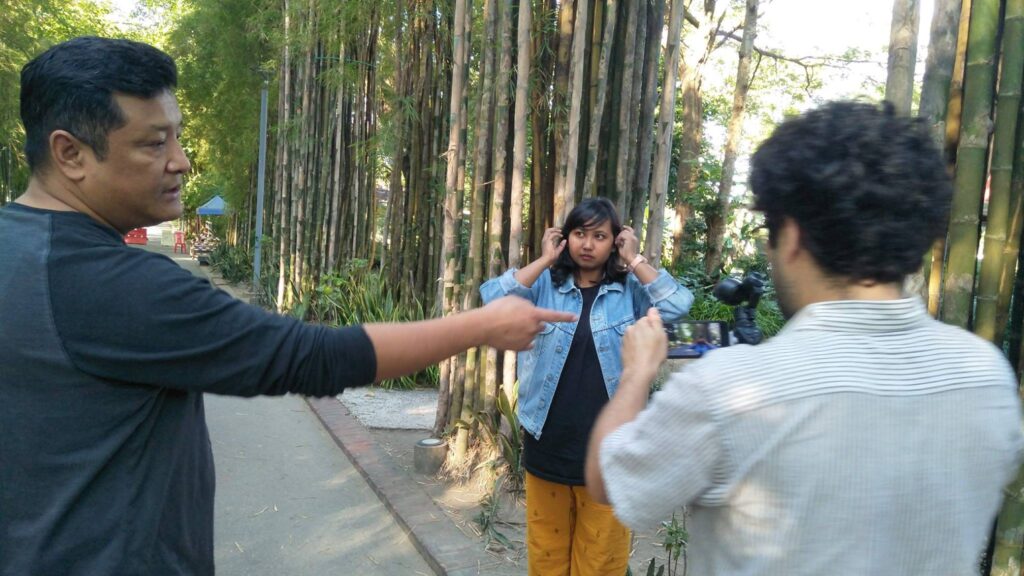 Journalism had been my passion since childhood. I knew that I was going to be a reporter. All you need is passion for what you do. The success will follow.