It was supposed to be something meant to change society's mindset around breastfeeding. Instead, Gilu Joseph and her photo on the cover of Malayalam magazine Grihalakshmi are at the centre of not only a controversy but also a lawsuit that accuses her and the publication of promoting "indecency" in an effort to drive up magazine sales.
And that is just one aspect of the entire row that has erupted as a result of the campaign. One of the biggest aspects of the entire controversy is Gilu being depicted as a Hindu mother on the magazine cover when she is neither.
What is the controversy?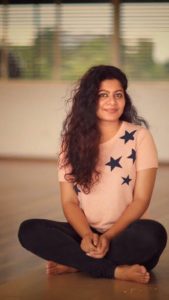 It all started when Grihalakshmi – a magazine that functions under the aegis of noted Malayalam-language newspaper Mathrubhumi – published its March 1 issue with Gilo Joseph on its cover. The cover picture shows Joseph breastfeeding an infant.
It wrote on its Twitter handle: "Grihalakshmi March 1st Issue is out, which speaks about the importance of breastfeeding, and the taboos revolving around it. [sic]"
Joseph herself said about the cover and the message behind it: "Because we get so easily ashamed of our bodies, rape victims are continued to be shamed more than the perpetrators themselves. People would probably have no problems seeing graphic images of people getting killed in newspapers and television, but cannot bear to see a woman bond with her child by feeding it."
The cover and the story surrounding it received quite a bit of praise, with even the official Twitter handle of Unicef India tweeting it out. Even common Twitter users seemed to be showing their support, as they talked about how women should not be stared at or otherwise made uncomfortable when they are breastfeeding their babies.
However, controversy erupted when people started objecting to the cover because Gilu was neither married not a mother, and therefore – they felt – the cover was a misrepresentation of sorts. Some even pointed out the vermilion and the mangal sutra – which Gilu Joseph is seen sporting on the cover – seem to present her as a Hindu woman, when in real life she is actually a Christian.
Things took an even uglier turn when an advocate sued Gilu and the magazine claiming that they were promoting indecency with the cover, and that it was all in an effort to increase the sales of the periodical publication.
Who is Gilu Joseph?
Born in the Idukki district of Kerala in 1990, she is one among the three daughters of Joseph SJ and Annakutty Joseph. She moved to Dubai at the age of 18 and currently lives there.
While her move to Dubai was so that she could work in airline hospitality with Fly Dubai, she has since taken to many other professions in a more glamorous way. For example, she is not only a model but also an actress who has so far been seen in small roles in a handful of Malayalam films including the critically and commrcially successful Jacobinte Swargarajyam.
She is also an award-winning poet, and has used that talent to write the lyrics for a few Malayalam films, including the aforementioned Jacobinte Swargarajyam and the Jayaram-starrer 2017 film Sathya.
Having been publicly trolled and slut-shamed, she had this to say to her haters and those who claimed that the entire thing was a publicity stunt: "I have not earned a single penny out of it and I have been mostly receiving abuses from people. Till yesterday, they were referring to me as a poet and now they are calling me a slut, prostitute. How is this publicity at all?"
As for those expressing outrage at she being portrayed as a Hindu married woman on the cover, she said: " I like wearing a bindi and sindoor. Tomorrow, if I were to get married, despite belonging to a Christian religious household, I will probably wear sindoor again, because I would choose to do so."