Reliance Chairman Mukesh Ambani and Nita Ambani's daughter Isha got married to Piramal Group's Ajay and Swati Piramal's son Anand on December 12. The event saw the biggest of names from the worlds of entertainment, politics and business in attendance in Rajasthan's Udaipur. But only a few know who is Anand Piramal, the man Isha Ambani has tied the knot with.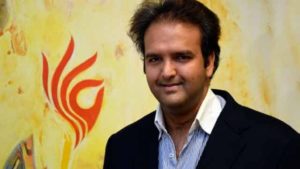 Anand holds a Bachelors Degree in Economics from University of Pennsylvania and a Masters in Business Administration degree from Harvard Business School. In fact, both Isha, 27, and Anand, 33, are Ivy League passouts. While Anand went to Harvard for his MBA, Isha graduated from Stanford University.
Anand Piramal is the founder of Piramal Realty, one of India's most admired real estate companies. Prior to Piramal Realty, Anand founded Piramal Swasthya, a rural healthcare initiative that treats 40,000 patients a day.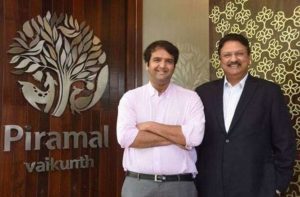 Anand, the son of Ajay and Swati Piramal, is an Executive Director of the Piramal Group, a global business conglomerate. Piramal Jr was previously the youngest President of the Indian Merchant Chamber – Youth Wing.
Isha and Anand have been longtime friends. Their families too share a strong bond, for ever four decades. Isha and Anand were childhood friends who fell in love with each other.
Mukesh and Nita Ambani and Ajay and Swati Piramal's friendship dates back to the 70s. It was at the Piramal house where Mukesh Ambani courted Nita.
Earlier this year, Anand proposed to Isha Ambani at Mahabaleshwar in Maharashtra. The couple then hosted a get-together for their friends at Antilia to celebrate the proposal. They then celebrated the engagement at Lake Como in Italy in September this year.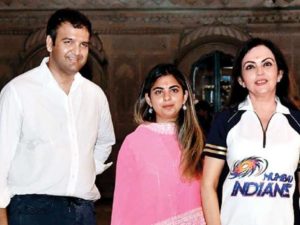 At the sangeet ceremony on December 8, when emcee Karan Johar asked Mukesh Ambani when was it that the Ambani family got to know that Isha was in love with Anand, the Reliance Chairperson said, "When Isha went from being a night person to a morning person." The Piramals are earlybirds, unlike the Ambanis. And when Isha began waking up and starting her day early, that was when her family realised that she was in love with Anand.
After their wedding, Isha and Anand moved to a Rs 450-crore recently-renovated bungalow in Worli, Mumbai.